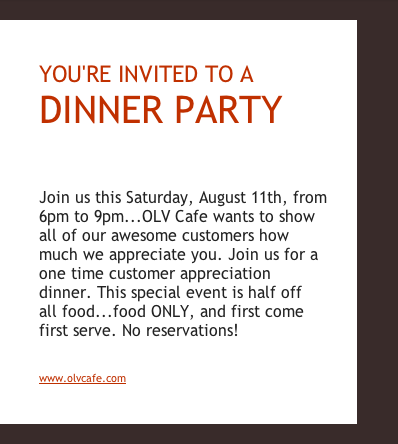 If you haven't tried OLV Café yet, now's a really good time -- and if you have, they want to show you how much they appreciate your business: The popular SoDo café is offering all food items at half price 6-9 pm Saturday, Aug. 11. 
They've been around for a few years and the menu has evolved, but we recently had the chance to sample their beef tenderloin (with bleu cheese) and smoked duck (with Boursin) flatbread/sandwiches, as well as their curry chicken salad, and the food was right on point. Add a glass of wine and a perch on a leather armchair, and you've got a solid upgrade to an evening that may have started at the SoDo Target.
OLV Café
25 W. Crystal Lake St.
407-722-5060