As Hurricane Isaac sloshes towards Central Florida -- an obvious sign of Jehovah's displeasure with the RNC -- I decided that discretion is the better part of valor, and discreetly departed Dodge for the relative safety of New York City (the Empire State Building shooing gallery excepted).
If you've followed my blogging, you know that the cooking competitions on the Food Network are my guilty-pleasure obsession, so during my visit I made a pilgrimage to lower Manhattan's famed Chelsea Market.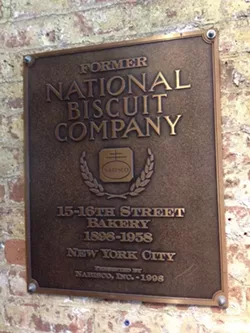 The ground floor of the former Nabisco factory on 9th Avenue (where the Oreo cookie was invented) was famously transformed several years ago into a foodie theme park/shopping mall, with the studios of Food Network and other cable stations occupying the upper levels. The retail areas are open daily to the general public, but I highly recommend experiencing this overwhelming Mecca of munchies though the fascinating walking tour offered by Foods of New York.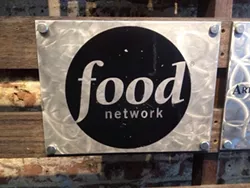 For over 3 hours, our hyperverbal tour guide Curt Upton (a Vancouver ex-pat actor with an astounding memory and a vocabulary peppered with ebullient exclamations like "Jean Claude Van Damn") led us through the Market's eclectic array of shops, introducing us to the proprietors and offering us nearly-endless samples of their wares.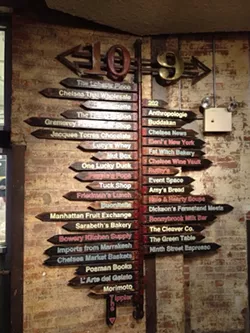 Highlights of the tour included:
Red velvet cupcakes at Eleni's gourmet bakery.
Non-homogenized chocolate milk from Ronnybrook Farm.
Amy's crusty French bread rolls.
Rich lobster bisque and scallop chowder at The Lobster Place.
Mortadella, spec, and pickled onions from Buon Italia.
Bacon-flavored salt and butternut squash oil at the Filling Station.
Steak and Guinness meat pies from The Tuck Shop.
And a visit to the high-tech robotic toilets at Iron Chef Morimoto's sushi bar.
The tour concluded with a walk through the meat packing district along the High Line elevated park, and a bowl of oxtail pasta at Macelleria. For only $50 per person (with 10% discount codes available online) we received an overwhelming amount of food, and an eye-opening culinary education. And as an added bonus, we literally bumped into Food Network Senior VP Bob Tuschman (featured judge on Next Food Network Star).
If you are in the area and interested in the art of eating, I can't recommend this experience highly enough. Enjoy these photos, and excuse me while I go digest...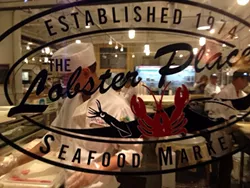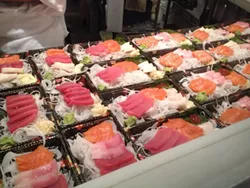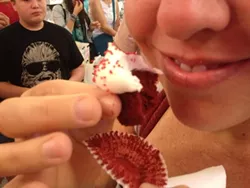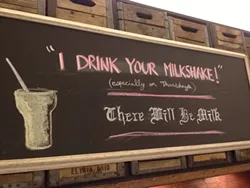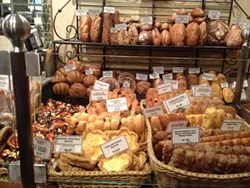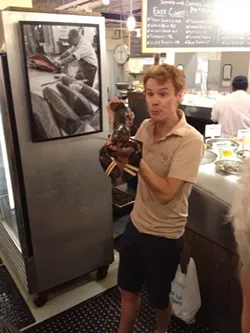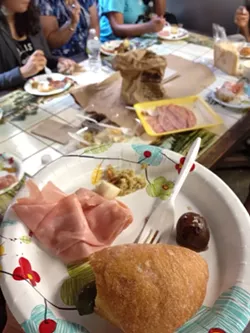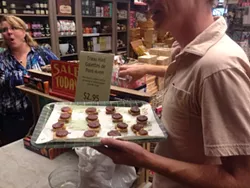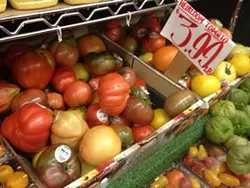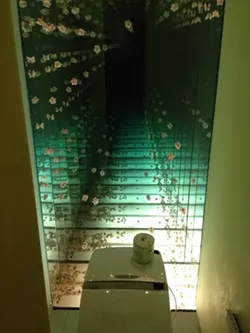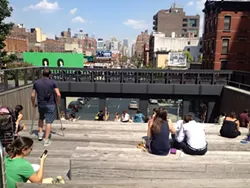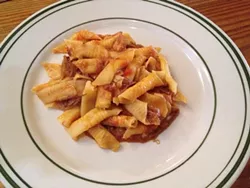 All photos by Seth Kubersky