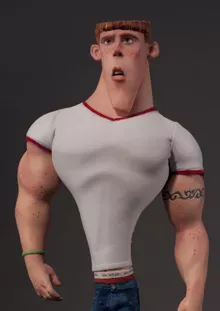 Clint Eastwood, what the fuck? I still love him, but what the fuck?
News, links, etc:
-The Guardian lists their 23 top directors in the world... and it's one of the worst fucking lists I've ever seen in my life. The "world" is basically America, France and Britain. It's so bad I don't even want to mention it, but it's so bad it deserves to be made fun of even if they get link revenue from it. (The Guardian)
-IndieWire has their fall preview up. Except for a few very bright spots, it's been a fairly poor year for film, but things definitely look to pick up by the middle/end of September when The Master comes out. I haven't heard who is picking it up for Orlando yet, but I would guess one of the Regals. Pretty sure they had both Punch Drunk Love and There Will be Blood. Enzian looks like its booked with Klown (go see this, ask for a glass of milk so you can shoot it out of your nose as you laugh) and Arbitage for the end of September. (IndieWire)
-Kevin Corrigan remembers Tony Scott, who cast him in both True Romance and Unstoppable. (HuffPo)
-Oscar time already? For foreign films it is. South Korea has its short list whittled down to five, including films from Cannes staples Im Sang-soo, Hong Sang-soo and Kim Ki-duk. I haven't seen any of them yet, and film councils are often their own worst enemy as far as putting forth the film with the best chance to win, so it's hard to call. (@darcypaquet)
-Emma Stone posed for a Blade Runner-inspired shoot for photographer Mikael Jansson for Interview Magazine. At least I think that's Emma Stone. She lost waaaay too much weight. Barely looks like her. She's also interviewed by Cameron Crowe. (Interview)
-Why are we glossing over the major gay character in ParaNorman? Theories: it's kind of irrelevant to the story, and also it's a spoiler that comes near the very end of the film. Another thing about it: I didn't like the joke because it ended up playing as "HAHA - he's GAY OMG!" instead of "HAHA - she's barking up the wrong tree!" (IndieWire)
-Something to make people my age feel old: an oral history of White Men Can't Jump for its 20th anniversary. (Grantland)
-A bluray of Terry Gilliam's Brazil is in the works. (Criterion Cast)
-The Brigands of Rattleborg is a script that's been banging around Hollywood for a long time. It's a western written six or seven years ago, before westerns became hot shit again. I never thought it would get made, but Park Chan-wook decided to make it. Shows what I know. (Twitch)
 Short films:
-Jakob Stallhammar's The Cats on Mars. (Cartoon Brew)
-The Dude, about the original Jeffrey Lebowski, Jeff Dowd. (First Showing)
Trailers, posters, etc: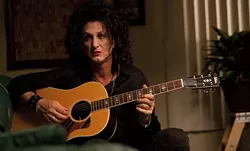 -Sean Penn's weird 80s goth rocker movie, This Must be the Place, is finally coming out in November. (Apple)
...that was kind of it. Slow week.