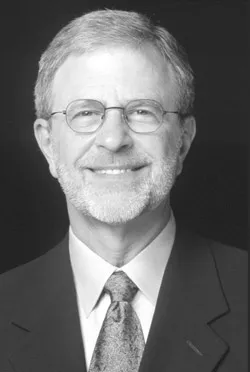 Jim Ireland, the controversy-provoking former president and CEO of Orlando Opera, has died from complications of lung cancer. He was 69.
We wrote a lot about Ireland during his troubled tenure in Orlando:  "The fat lady sings?," 6/19/2008; "No refunds," 6/25/2009; and an out-the-door mea culpa from Ms. Margot Knight in 2011 ("Exit stage Knight," 11/3/2011). After Orlando Opera folded in 2009, Ireland went on to serve as development director of the San Antonio Opera; that opera company declared bankruptcy in May of this year, blaming ticket-sales shortfall from a Placido Domingo concert.
Ireland came to Orlando from Hartford, Conn., where he was managing director of Hartford Stage; that theater company is alive and well. The Hartford Courant ran a detailed obituary.