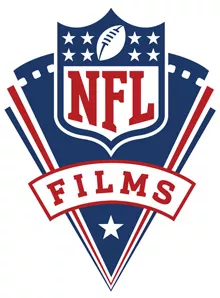 Honestly, I don't know much about Steve Sabol. Most of what I do know I've learned in the last 12 hours or so since his death was announced by the NFL after a long battle with cancer. I've heard his and his fathers famous names over the years of course, and I know their work well, but it was something I never really took time to stop and learn about beyond a warning in film school: there is a life-long waiting list to become a crew member for NFL Films, never mind a camera man, so don't even bother.
Okay, I guess I should back up further than that and say first that I'm not really a football fan. The sport just never struck me the way it strikes so many others. I've watched plenty of games, even gone to a few, but it never dug in. I'm the only male in my family who isn't a die hard something fan though (mostly Raiders and Giants), so I've always been around the conversation, even if I've never really been a part of the conversation.
Still, some of the earliest film memories I have are, strangely, football memories. In fact the first real film memories I have are all football memories. And I have these memories thanks, largely, to Steve Sabol and his father, Ed.
Let me explain. When I was young, probably 7 or 8, maybe younger, I would sit with my uncle while he watched football. It's something that stemmed from sitting with him and watching baseball that just carried over when the World Series was done. Like any kid, I would pepper him with questions about what was happening. Why did that play work, why was that a penalty, etc. None of it ever stuck the way plays from baseball stuck (I still swear that Jesse Orosco's glove has been in low Earth orbit since he threw it into the night sky in 1986 -- it never came down), but I asked anyway, because that's what kids do.
The only thing I really remember from this time, besides maybe the Super Bowl Shuffle, is that I could never figure out why some of the highlight clips they showed looked so different from watching a game on TV. The highlights, the documentaries -- even the bloopers reels -- all looked amazing. The players moved majestically, often in slow motion, and the colors seemed to pop right off of the screen, all narrated by a deep, compelling voice instead of the usual cast of commentators that everyone seemed to hate. So, of course, I asked why.
The highlights were shot on film, he explained. Games and the highlights on ESPN are shot on video.
That was kind of mind blowing at the time. Why would anyone shoot the games on video when they looked so fuzzy and flat?
To me, the games on film looked so much better than the games shot on video that I lost interest almost completely in watching live games, but would watch NFL clip shows and tapes whenever I happened to find one even though I couldn't really follow, or didn't really care to follow, what was happening in the game. The quality of the photography really drew me in. The quality of the production: the music was perfect, the narration elevated everything to a level of meaning and history that baseball and hockey highlights rarely achieved. It was a level that TV and movies didn't even achieve, not in the 80s.
I didn't understand the mechanical differences of film and video, not at the time.
At any rate, it was a seed planted that grew in an unexpected ways over the last twenty years. I still don't like football, but I still ask questions about it. I still watch the Super Bowl, and I still find my eyes drawn to the sidelines, hoping to see someone there, one a knee, with a loaded Arriflex pointed at the arc of the ball, capturing it all.