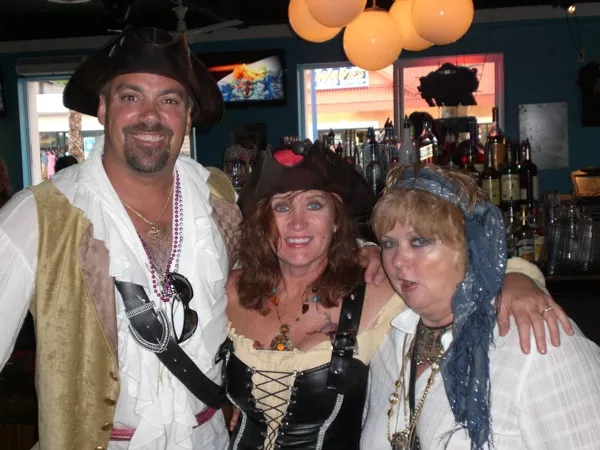 Friday-Saturday, Sept. 21-22 –
Pirates of the Saint Juans Festival and Pub Invasion
pub invasion: 8 p.m. Friday
festival: 5 p.m. Saturday
East First Street and South Park Avenue,
Sanford
407-221-1499
stjuanspirates.com
free
Land lovers beware! Downtown Sanford's Pirates of the Saint Juans Festival is back for its fourth year, and if you love
raucous, drunken gallivanting
of the pirate variety (and who doesn't?), then there's no place better to answer that age-old question: "Got a little captain in you?" The two-day festival kicks off Friday with a two-mile timed fun run guaranteed to get those sea legs in ship-shape. After all, what's the point of
crawling from bar to bar
without an inebriated jog first? Five bars host this year's pub invasion, which has costumed contestants vying for prizes in categories such as Pirate Chug-a-lug and
Best Pirate Booty
, while enjoying live music and drink specials throughout the night. And there's even some fun for the little buccaneers at Saturday's special presentation by the Central Florida Zoo. Arrr you ready for this?
– Victor Ocasio