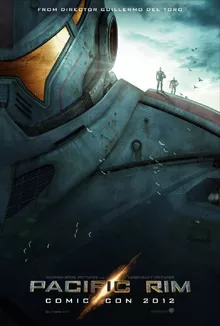 So that David Denby article in The New Republic that I posted last week caused a little bit of a delayed stir as critics returned home from Austin and their Fantastic Fest duties -- watching movies and smoking weed. The New Yorker's Richard Brody wrote about it in "The Movies Aren't Dead (They're Not Even Sick)". Brody focuses more on David Thompson's similar piece from the same issue of TNR, which I missed at the time, but Denby's was of better stock. Mostly, I agreed with him: The Avengers (and, really, all comic book movies since x2) left me completely cold.
I've always held a separate definition for "the movies", which, for me, is more of a Hollywood thing, something entirely different from the arthouse. Looper, for instance, is "the movies" while Robot and Frank is the arthouse. They're both movies, but Robot and Frank isn't the movies.
So, then it's not that the movies are dying, it's just that their change makes them vaguely alien. They are now clean and antiseptic, sharp enough to see the actors pores or spot where their wig starts. It's just less impressive to know an army of people sat at a computer to create the Hulk than it is to know an army of people built a physical miniature set and spent weeks marching the Stay Puft Marshmallow Man down Central Park West. I don't know why. A mental block based on age, perhaps, or an appreciation for hands-on craftsmanship. It's the same whatever-it-is that makes me appreciate something like ParaNorman and Coraline so much, or The Nightmare Before Christmas and Vincent: you can see the hand at work in these films, while you can't see the hand at work in a digital animation.
There is something so satisfying about that, something that gets to what Brody says about the New Wave, that they "understood that watching a movie means being both inside and outside of it, and that the emotional power of a story is undiminished by the presence of quotation marks and virtual frames-within-frames—and that these implicit fourth-wall-breakers have been present from the start of the business." Truffaut and Godard were puppeteers whose hands were a part of the show, not hidden behind the curtain.
I don't remember thinking this years ago, so maybe it's purely reactionary as we stand witness to the soul of the movies bleeding out. Cinema isn't dying, this is just what it is to live during a revolution, watching yourself get left in the dust clutching tight to your sense of the nobility of the old arts. There are millions of old movies to catch up on though, so I don't mind.
News, links, etc:
-So, who is doing their share backing Florida Republicans? Many people and companies, but one in specific really bothers me: Disney, of course, who have donated $2.5m to GOP campaigns. It's hardly surprising, but still annoying as it goes against every message of every film they've ever made (except Song of the South). (Deadline)
-Companies from India and China and have stepped in to save Digital Domain, but it looks like their interest is in the VFX division, not in saving anything the St. Lucie facility was doing (animated films and simulations). (LA Times)
-Jason Gorber breaks down why seeing The Master in 70mm is overrated as an experience, not that Orlando has the option. (The flicker was fairly annoying where I saw it in 70mm, and the print was beat to shit already.) (Twitch)
-Not an Orlando theater so I doubt many care, but The Master hasn't helped the situation at the Ziegfeld in NYC (where I saw it) at all apparently. At the 3pm show last Friday there were probably 200 patrons in the theater, which is such a large theater that 200 makes it look empty. Very sad. It's such a landmark theater, probably the most comfortable theater I've ever seen a film in as far as the seats and air temperature go. It'll be a miserable day indeed if it's sold and sub-divided like the Mayan Theater in Denver was. (NY Post)
-Kim Ki-duk is possibly the strangest director working today. Finally achieving another hit film which has eluded him since the middle-aughts, instead of keeping his award-winning PIETA open for as long as possible in South Korea, he wants the theater to yank it so it can play other films. Art house theaters here have a hold over trigger, which is why you might notice the schedule at the Enzian shifts a lot when they have a hit film on their hands, like Moonrise Kingdom did so well they lost out on Your Sister's Sister and Beasts of the Southern Wild. (Yonhap News)
-Well Go USA picked up The Thieves, which is killing it at the Korean box office (though I've heard it's a fairly poor film). Korean gangster films (aka Jopok films) are a tough sell for some reason. Mostly, I guess, because their so tame compared to Mafia, Triad and Yakuza gangster films, mostly involving bloody fist fights with a lot of sentimental nonsense shoehorned into them -- usually old friends getting involved with the wrong people, or something involving the Korean war. But again, I haven't seen The Thieves and the only solid opinion I have on it is that Jun Ji-hyun's whole thing about calling herself "Gianna" Jun is ridiculous and will never take. (THR)
-Iran is protesting America's deep involvement with the massive art film blockbuster The Innocence of Muslims by pulling their Oscar contender, A Cube of Sugar, from the Academy's long list. Bravo, Iran. That'll show 'em. Also: an Iranian critic reacts to the boycott. (Playlist)
-Also, the rest of the long list. (The Wrap)
-Even though America clearly bankrolled the piece of shit known as The Innocence of Muslims, we also arrested its director. (Deadline)
-I was just thinking the other day, you know what we need? More movies about Marilyn Monroe. There just aren't enough. (THR)
-Steven Spielberg talks about his dyslexia. (Friends of Quinn)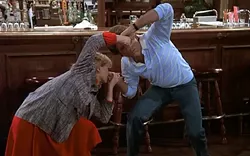 -Cheers, the oral history. (GQ)
-Watching director Joe Swanberg beat up critic Devin Faraci must be cathartic for a lot of filmmakers out there, but I'm conflicted. I like a lot of Swanberg's films (though I generally agree with Faraci about the rest of mumblecore), but hate seeing a brother critic getting the shit kicked out of him. (CriticWire)
-Guillermo del Toro changed his mind on the 3D conversion of his upcoming robot actioner, Pacific Rim, but I'm still going to see it in 2D. (First Showing)
-An excerpt from Emma Straub's 40s Hollywood novel, Laura Lamont's Life in Pictures. (Rookie)
Some film stuff from The New York Times' Inspiration Issue:
-Quentin Tarantino on Sergio Corbucci and Django Unchained. (The Great Silence is my favorite Corbucci, though I'm not as well versed in Spaghetti Westerns as Tarantino. Kind of a shocking thing that he doesn't like Kinski though.)
-Ben Affleck and Argo. (Actually, a John Chambers film might be incredibly interesting.)
-TV Writer's rooms. (Photos)
Short Films:
-30 for 30 Shorts: Arnold's Blurprint, about Arnold Schwarzenegger's time in the army, by Michael and Jeff Zimbalist who did The Two Escobars from the first 30 for 30 series. (Grantland)
-Seraph, by John Cameron Mitchell for Jonsi's new album. (Playlist)
-Crush the Skull, from Viet Nguyen, which apparently killed at Fantastic Fest last weekend in Austin. (YouTube)
-En Blomst, an early short film by Lars von Trier. (Playlist)
Trailers, poster, etc:
-I'm conflicted about Matthew Lillard's come back, but he seems to be doing decently and cut out most of the annoying shit that he burned out on in his teens. Fat Kid Rules the World looks like it could be decent. I think I've posted this trailer before, from when he had a kickstarter going. (Apple)
-Call me crazy, but Walter Hill's Bullet to the Head, with Sly Stallone, looks like it's going to be fun as hell to watch. (MSN)
-Masquerade, with Lee Byung-hun, which is actually coming out here day-and-date with it's South Korean release. First time that's ever happened. Surprising since Korean films don't do well here at the box office at all, though they seem to be doing really well on Streaming and VOD services. (Apple)
-The full trailer for Park Chan-wook's Stoker, with Nicole Kidman. (Apple)
-Price Check, another supermarket-based indie, with Parker Posey. (Playlist)