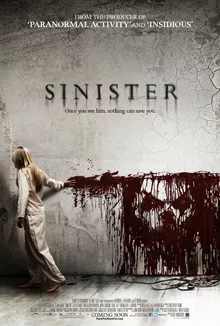 What a boring week. Or perhaps I just paid less attention to the internet this week because of the annoyingly ubiquitous "A-Rod is benched" story that the baseball media jizzed themselves empty over this week.
I keep meaning to separate my Twitter feed (where I got 90% of these links from) but am just too lazy to dig through and do it. But manually looking at a handful of sites and blogs, it all looks boring anyway as we begin to take the baby steps towards Oscar Season.
Argo is what everyone is talking about, but Sinister was what everyone went to see. Sinister, the dark horror film, is kind of a feel good story for some of us -- it was directed by critic-turned-director C. Robert Cargill. Okay, Taken 2 won again, Argo came in second and Sinister in 3rd when the weekend estimates came out, so ignore my 5am ramble.
News, links, etc:
-Anne Thompson maps out the game of musical chairs that Hollywood execs are playing right now. Dizzying and kind of disappointing. (Thompson on Hollywood)
-I just can't wait until the newly found and restored copy of George Melies' Robinson Crusoe makes its way over here. Sounds magical. (The Guardian)
-See Argo this weekend? Read the story about the actual rescue. (Longform)
-An excerpt from Sean Howe's Marvel Comics: The Untold Story, which is out now. (Grantland)
-Kim Ki-duk talks about whether his latest film, Pieta, has a chance at winning an Oscar. (It doesn't.) (THR)
-If you can't get to an open house for Monsters University, now you can explore the campus and student life online. (MonstersUniversity.com)
-Samantha Geimer, rape victim of Roman Polanski, is writing an autobiography to try to finally get out from under that definition of her life. (THR)
-11 facts you maybe didn't know about ET: The Extra Terrestrial. (i09)
Short films:
-True Skin, a noir-ish future short film about a cyborg on the run in Bangkok from Stephan Zlotescu. (6:12) (i09)
-Bat for Lashes fan? Check out a 15 minute doc about Natalie Khan making her new record, The Haunted Man. (15:08) (Tribeca Film)
-The shortlist for the Best Documentary Short was announced this week. Maybe the winner will end up on HBO again. (IndieWire)
Trailers, posters, etc:
-The Swedish heavy metal comedy, Mama's Boys. Looks pretty funny, even without subtitles. (Twitch)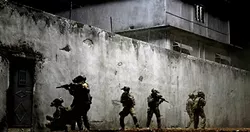 -The new trailer for Zero Dark Thirty where you get to see James Gandolfini for like 2 seconds. (Apple)
-The first trailer for Hitchcock, which I'm on the fence about. The fat suit bothers me. It could easily stray into caricature. (Apple)
-Brief Encounters, a documentary about the surreal photographer Gregory Crewdson. (Apple)
-Price Check, with Parker Posey. (Apple)