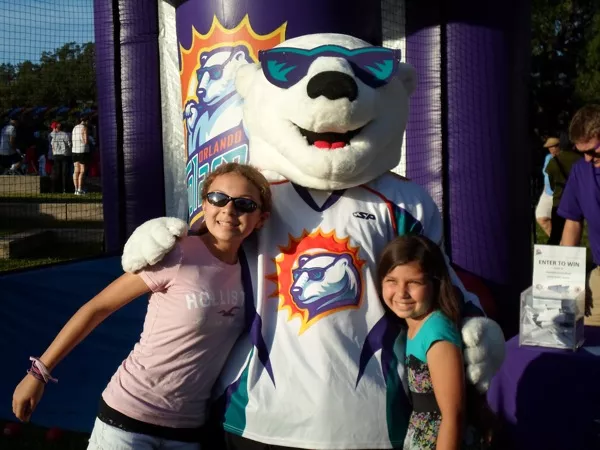 Saturday, Oct. 20 –
Orlando Solar Bears vs. Florida Everblades
7 p.m.
Amway Center
400 W. Church St.
407-951-8200
orlandosolarbearshockey.com
$12.25-$45
It's time for Orlando hockey fans to come out of the woodwork. Because, as
the newest sports team
on the block (and the third professional hockey team to play in Orlando), the Solar Bears hit the ice at Amway Center this week to
host their first home game
against the Florida Everblades. Earlier this month, the Solar Bears kicked off their inaugural ECHL preseason with a pair of losing matches (3-6, 1-5) at the Everblades' Germain Arena in southwest Florida. But c'mon, let's give the Solar Bears some cred: The Everblades
are
defending 2012 East Coast Hockey League Kelly Cup champs. And anyway, we believe the Solar Bears are in good hands under the direction of head coach (and NHL vet) Drake Berehowsky, and
tonight's home-rink advantage
ought to help motivate the Solar Bears toward a victory. The NHL might still be struggling with ongoing lockout woes, but
things are merely warming up
– or cooling down, so to speak – in this much-anticipated Orlando Solar Bears hockey season.
– Aimee Vitek