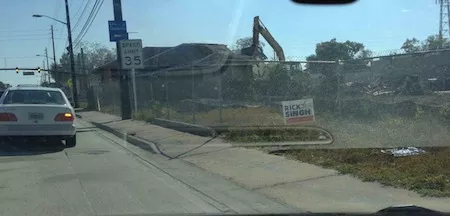 Lust don't live here anymore. (photo by Ben Collins)
Today we lose a landmark: Lust will no longer be transacted in cash at the corner of Mills and Virginia. ICYMI, here's our take on the odd little business from 2010: "Lust for life: Lone Mills Park holdout looks for a way out."
Sad day, everyone, but try to look forward to the Fresh Market that will open there a year from now.