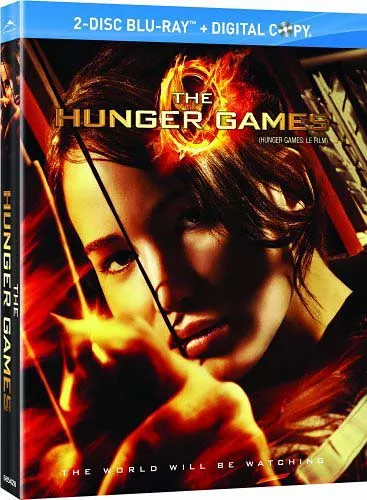 -Firstly, the Barnes and Noble Criterion 50% off sale has been extended a week, to November 26th. We suggest picking up Chungking Express while you still can, as it's gone out of print and will soon be rare as people hold on to them with a kung fu death grip.
There is some confusion about the end date. In store employees are swearing it's the 26th, but the B&N site and Criterion's Twitter indicate it's over tonight. So, we'll see in the morning.
-Secondly, the B&N sale is not just a Criterion sale, but an "arthouse" sale. So, yes, you can get Gimme Shelter or The Seven Samurai for 50% off, but you can also get Citizen Kane or A Separation too.
-Running a bit late on this, but Deep Discount's 25% off sale ends today. They have the best shipping rates, so hurry.
-Best Buy's sale starts at midnight on Thanksgiving night, with Blurays as low as $3.99 (including big titles, like The Hunger Games and Breaking Bad as low as $8.99). They also, obviously, have great deals on hi def TVs (if you buy a TV, demand 60Hz! Fuck 120Hz and higher!). I think these are in-store though.
-Bluray.com has a pretty good deal collection as well.
-The Amazon Black Friday sale starts today, both with a regular week long sale and a special gold box rapid sale, where things go on sale for a few hours (note: the sale runs in pacific time).
Be sure to stake out the rapid sales because there are some great titles in there, like Harry Potter and The Hunger Games. Some regular sale picks?
-Alfred Hitchcock: The Masterpiece Collection (15 discs) Bluray, $149.99
-Bond 50: The Complete 22 Film Collection Bluray, (Saturday's Goldbox Deal, unknown price)
-E.T, The Extra Terrestrial Bluray/DVD/UV combo pack, $12.99
-Monty Python and the Holy Grail Bluray, $9.99
-No Country for Old Men Bluray, $5.00
-Indiana Jones: The Complete Adventures Bluray, $49.98
-The Godfather Collection Bluray, $38.99
-There Will Be Blood Bluray, $7.98
-The Girl With the Dragon Tattoo Bluray/DVD/UV combo pack, $9.99