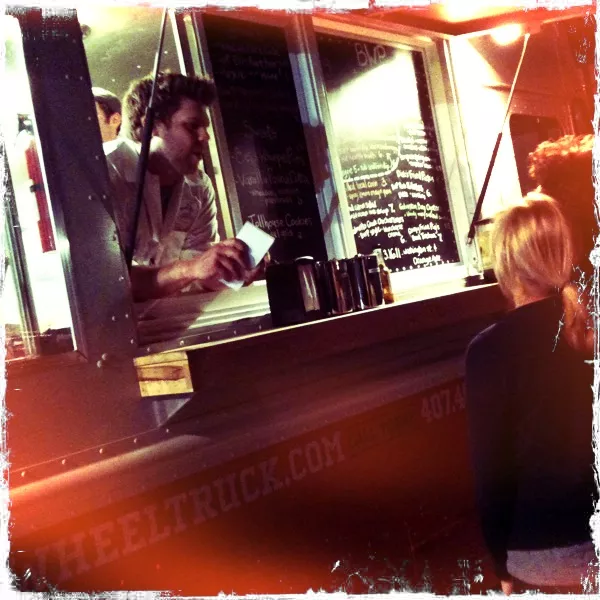 Don't sleep on this!
Tony Adams
and the
Big Wheel crew
are giving away lunch today (menu below).
WHO:
Big Wheel food truck,
Faizon Love
, DJ Strong and Boost Mobile
WHAT:
Free lunch, fool!
WHEN:
11 am today, Wednesday, Dec. 12
WHERE:
Club Firestone, 578 N. Orange Ave.
WHY:
Boost Mobile wants you to come down and play with their new phones, meet their 4-Genie (Faizon Love), eat delicious food and then they're going to donate "a boatload of cash" to Second Harvest Food Bank. Everybody wins!
MENU:
The Pennsylvania Dutch
- Shaved Roasted NY Strip with Swiss, Grilled Onions, Whole Grain Mustard on a Yalaha Bakery Cheesy Pretzel Roll
Titusville Lump Crab Stuffed Avocado
with Japanese Sticky Rice, Momofuku Vinaigrette & Nori Furikake
Big Wheel BLTs
featuring Local Lettuces, Housemade Lemony Mayo, Fresh Local Tomato