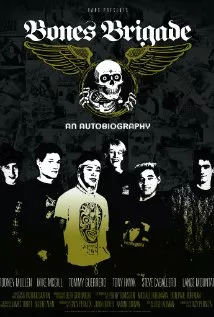 It'll be a short one this week as there really isn't that much going on that doesn't involve movies that are open in Orlando yet. The thing that gave me the red ass this week was all of this NRA bullshit about movies and video games making people violent, and the ridiculous idea that people with a mental illness are more prone to violence than people without a mental illness. I guess they have a point. Genghis Khan's historian says he got off on watching
Reservoir Dogs
before he went out with the Mongol hoard to fuck some shit up. Fuckin' Tarantino. What an asshole. It's the last week of the year and there will plenty up on the blog this week to check in on during the periods you're not in a turkey coma or fall down drunk. We'll have a few best ofs and a supplemented list of what to look forward to in 2013, as well as the conclusion of the five part Rolling Stones piece.
News, links, etc:
-Well, Spike Lee thinks Tarantino is an asshole too I guess. (
@SpikeLee
)
-The Best Foreign Language Film Oscar shortlist is out. It's half obvious stuff, and half surprising stuff. It's the hardest category to guess  the winner of, but I still can't imagine Amour not winning, even if the most likely pick usually doesn't win. (
Thompson on Hollywood
) -Updates from Roger and Chaz Ebert about his health after breaking his hip recently. Doesn't sound so good. (
THR
) -A shitload of Glen Friedman photos of the Z-boys. Also, an FYI: Stacey Peralta's latest skate doc,
The Bones Brigade
, is up on Netflix. (
The Selvage Yard
) -Judd Apatow gives a diplomatic answer for why Katherine Heigel and Seth Rogan aren't in
This is 40.
(
THR
) -Golden Age Hollywood photographs in color. Craziness. (
Vintage Everyday
)
Short films:
-Merry Christmas, children! (
Cartoon Brew
) -Anthony Bourdain's
A Krampus Carol
. (
ZPZ Network
)
Trailers, posters, etc:
-Terrence Malick's
To the Wonder
, which hasn't gotten great reviews, but it looks fucking amazing photographically. (
IndieWire
) -Ryan Gosling and Derek Cianfrance teamed up once again for
The Place Beyond the Pines
. Looks pretty fucking good. (
MovieLine
) -Jeremy Piven is back in his first post-Entourage role in the British series, Mr. Selfridge. (
Vulture
)