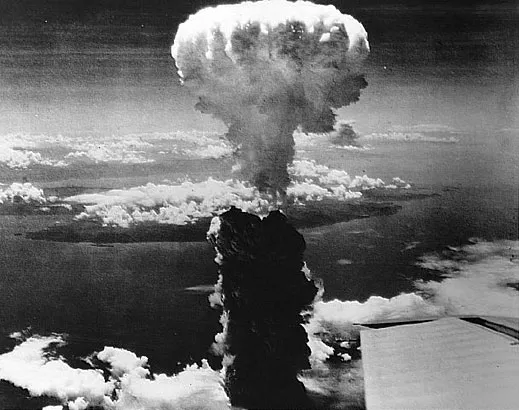 Not sure if you've been following the saga of the Crystal River nuclear energy plant foul-up just to our west – you know, the one where North Carolina's Duke Energy purchases plant-owning Progress Energy and then refuses to pay taxes on the plant because it's inoperable, thereby leaving schools and public servants in Citrus County to wonder exactly how they're going to get paid  – but things are about to get a little dicier for Duke. Following an investigation by North Carolina regulators, Duke's leadership has already been forced to step down up in those mountainous parts, because, you know, big energy is a fraud. Down in Citrus County, the skirmish has elicited a rallying call for a Florida investigation into the company's practices, one well spelled out well in this Tampa Bay Times editorial from Dec. 1. See if this particular line doesn't give you an explosive LOL.
Duke Energy officials say they are contemplating repairs at Crystal River and estimate costs would fall between $1.5 billion and $3.5 billion.

At the same time, Duke refuses to pay taxes on the Citrus County property appraiser's $2.4 billion assessment, which includes about $600 million for the nuclear plant.

So Duke is weighing $3 billion in potential repairs on a structure it swears is worth less than $600 million? That is a shell game only a corporate bloodsucker or Florida legislator could applaud.
So, anyway, today brings the news that the Florida Public Service Commission is finally ready to dig a little deeper into Duke's po-faced assertions, beginning with a conference on Monday. Looks like all of the sturm and drang about nuclear being our future, something we dug deeply into five years ago (and in 2011), may all be a white puff of smoke after all. But you already knew that. Press release below! Happy hazmat to everyone!
PSC to Review Status of Crystal River Nuclear Plant

TALLAHASSEE — Florida Public Service Commissioner (PSC) Eduardo Balbis, as Prehearing Officer, will hold a conference on Monday, January 7, to review the status of Crystal River Nuclear Unit 3 (CR3), managed by Duke Energy since its merger with Progress Energy Florida (PEF) in July.

In 2009, during a maintenance and upgrade project, a crack occurred in the concrete containment building that surrounds CR3's nuclear reactor.  The PSC opened

Docket No. 100437

to oversee PEF's engineering analyses and to fully investigate the extent of CR3's extended outage and its replacement fuel and projected repair costs.

Regular status conferences allow the Commission to gather further information on the decision to repair or retire CR3.

The conference is set for the following time and location:

Monday, January 7, 2013

10:00 a.m. Betty Easley Conference Center

Joseph P. Cresse Hearing Room (Room 148)

4075 Esplanade Way

Tallahassee, Florida