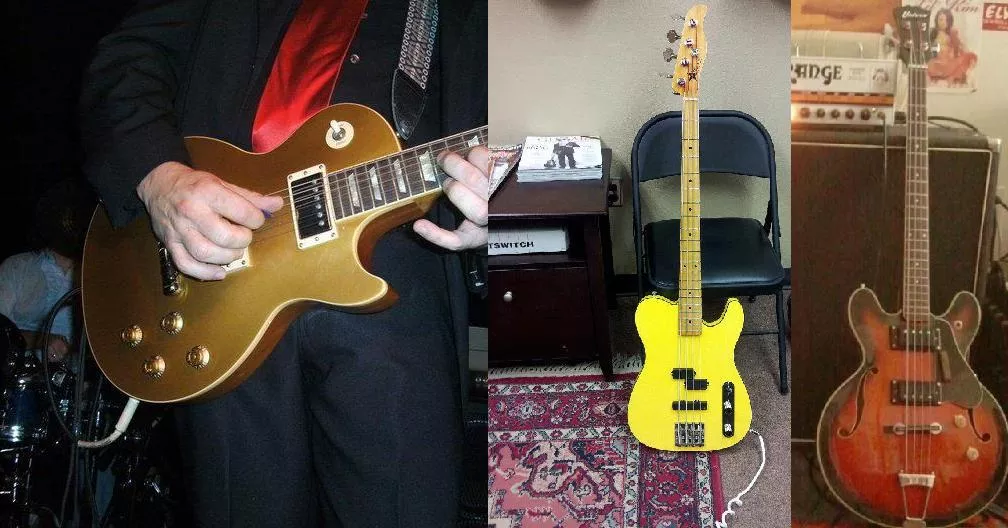 Today on Facebook, this call for help finding some stolen guitars owned by local musicians Erin and Jeff Nolan has been making the rounds:
Hey friends, Jeff and I have had some gear stolen from us. Please help me watch Craigslist and various pawnshops for the following: Jeff's Gold Top Gibson Les Paul My yellow Starr Tele bass (shaped like a Telecaster, EMG pickups, one of it's kind, serial # is 001 ) My mid-'60s Univox sunburst hollowbody bass (looks like a 335). Any info would be greatly appreciated. Contact me or Jeff Nolan.
If you stumble across any of these instruments (photos posted above) on Craigslist, at your local pawnshop or being played by someone who is not Erin or Jeff, please do the right thing and contact them via Facebook (
here
or
here
) and let them know you've seen their stuff. I'm pretty sure that people who steal from artists have no souls.
UPDATE:
Jeff says that he's offering a $500 reward for the return of these guitars, no questions asked, no charges pressed. If you have them – or if you know someone who has them – you now have an easy out. So do the right thing and return the gear.