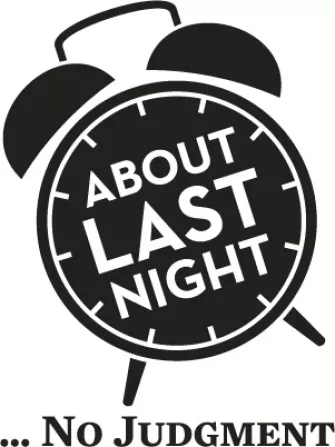 Disclaimer: If you are reading this account, the Mayan Apocalypse of 2012 did not occur. I have to assume some responsibility here: I obviously didn't shame myself enough to merit obliteration via rogue space object/demagnetizing polar catastrophe/irascible Mayan sun god. Of course, any of you future people, complacent in your flying automobiles and palatial skyhouses, could have picked up the slack. But alas, we apparently did it wrong. Oh well.
5:00 P.M. -- I roll into Oblivion Taproom alone, because I read online they're serving La Fin du Monde on draft for five dollars and the Apocalypse nullifies all social morays pertaining to alcoholism. I quickly discover I was wrong: they have La Fin du Monde for four dollars. That's 2.5% ABV per dollar. I thank whichever vengeful deity has yet to atomize everything I love and order a chalice.
5:43 P.M. -- I'm guzzling my second glass of doom juice when Chuck calls. The police department where he works released him early in what I deem gross Apocalypse negligence. If this barkeep must stare civilization's end in the sallow face while pouring drinks, then deputies can hit looters with sticks with tantamount professionalism. Chuck says that he has my Christmas present, and that it's heavily alcoholic. I high five the bartender.
6:15 P.M. -- Chuck and I meet in the Oblivion parking lot to exchange gifts. I'd bought him beer as well, per our custom, because we're sadistic assholes who, in a roundabout way, purchase for ourselves the opportunity to watch each other throw up out of moving vehicles. I pull my new microbrew box set in close, cackling with perverse glee, and somewhere my parents heave a deep, deflating sigh. Chuck and I retreat inside for another round.
8:10 P.M. I return home in order to prepare for an end of the world party my friend A-Rod and I are attending, which obviously means cracking open one of my tall new bottles. I promptly forget math and lose track of how many beers I've already drunk, but I gallantly decide not to think too hard about it, so I just pour chalice after chalice until I'm dry. So far, so Apocalypse. A-Rod knocks at the door.
A-Rod: Hey, what's -- ah, so I'm driving.
9:10 P.M. We arrive at Eternal Tap, and there are Shock Top promo girls milling about hawking fistfuls of branded souvenirs. They greet us at the door -- amicable, slightly flirtatious and completely oblivious to the drunken casanova cross-eyed before them. Ashley and Amanda place some beads around our necks. I will follow Ashley and Amanda around most of the night, intractably convinced they are fraternal twins separated at birth. I pronounce this throughout the night in a loud, cockney accent.
10:35 P.M. At some point a Shock Top girl makes the grave mistake of handing me a novelty noise maker, and I become a terrible person, equal parts Miles Davis and flamethrower, blasting every conversation I meet into a soot of vowels and consonants.
Guy 1: Excuse me, could you please--
Me: PHEEEOOOFFFT.
Guy 2: Dude, what the hell is your--
Me: PHWEEOOOFFFT.
Those caught in my path practically throw their beads at me, in the vain hope their mortal tokens could pacify my kleine nacht musik, and I am quickly laden with plastic jewelry, rustling with my every drunken step. I stumble over to A-Rod, who's buried his face in shame at a far-flung checkers table across the bar.
Me: a'chack a'chack a'chack DUDE THERE'S A BEER IN YOUR SPIDER LET ME GET THAT PHWEEOOOFFTTT.
A-Rod: I'm not giving you any more alcohol.
Me: No, seriously man, I think something's over there you need to go do for about thirty seconds or until I finish that beer.
Shock Top has set up a sweepstakes games in the corner, one of those things where you drop a small chip down a grid of metal pegs to win prizes. I realize this is what I was put on Earth to do. Because I apparently haven't been saddled with enough free stuff, I sprint toward the table.
Me: HEY GUYS CAN I PLAY THIS--
I smack into and knock over a pile of koozies, the plastic chips, and the game board itself, ultimately collapsing the table beneath me and spilling neck beads across the floor.
Me: Can I play again?
??:?? Everything is dark. What time is it? Has the world ended? I really hope I didn't pee my pants.
I recognize my bed, but I don't recall getting home. A-Rod must have drug me out of the bar and drove me back. I attempt to crawl under the covers, but I can't seem to untuck them. My fingers simply aren't working anymore. So I just stand over my bed for an indeterminate amount of time, pawing at the bedclothes, hoping to unfurl their secrets before the Mayans' imminent return, whence they shall judge the living and the drunk.
What did you do last night? Send us a diary detailing your drunken escapades, and we'll print the best ones in an upcoming issue of OW. Send your story, along with your name, age, phone number and email address to aboutlastnight@orlandoweekly.com. We won't print your name or contact info, but we do need it to contact you to make sure you're a real person and can verify your story.