There are a few stories this week that won't die. Lance Armstrong cheating, Mant T'eo and his
Catfish
girlfriend, and the debacle that is Paul Schrader's "last chance" film,
The Canyons
 -- more specifically, Lindsay Lohan's appearance in it. The
Sunday NY Times Magazine feature last weekend
detailed all of the behind the scenes dirt about the indie production. This week,
TMZ got a hold of an audio clip
of Lohan yelling at her co-star, porn star James Deen, and
Sundance snubbed the film
from the 2013 festival and it's thought that the Lohan drama is the reason why. Deen also weighed in this week in
a Daily Beast interview with Marlow Stern
about the experience (if you only read one piece about this drama, read the interview with Deen).
This 3 minute clip
doesn't help the film's cause out any either. Sundance is in full swing now as well, so that will probably dominate the movie news world for the next two weeks. Fun, fun.
News, links, etc:
-Ricky S. Sekhon, the actor who portrayed Osama Bin Laden in
Zero Dark Thirty
(or his nose anyway), writes an op-ed on the experience and afters. (
NY Times
)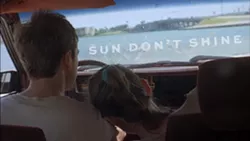 -Amy Seimetz's Florida-filmed directorial debut, 
Sun Don't Shine
, was picked up for an April 26th theatrical/VOD release. (
Playlist
) -The whole film critic thing was fun while it lasted anyway, right? To the Twitter machine! (
The Guardian
) -
Arbitrage
made some huge bank on VOD -- they even got certain eager critics to pay to see it before they played in certain Maitland one-screen theaters. (
THR
) -How has Obama's first term as President changed the face of movies? (
NY Times
) -On
Django's
 ridiculous(ly awesome) blood splurts. (
Vulture
) -Gaby Hoffman, my long time celebrity crush, balancing a beer on her forehead at Sundance (which she did for two minutes -- pretty good). (
@vulture
) -How pissed is Disney over
Escape from Tomorrow
, a horror-fantasy feature shot clandestinely at Walt Disney World and Disney hotels which is supposed to be highly critical of the company. It plays at Sundance this week. (
NY Times
)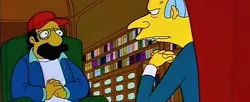 -Señor Spielbergo and Tom Hanks are going back to WWII for a third time with a new Pacific theater bomber mini-series. (
/Film
) -David Bordwell's report from a visit to the set of Hou Hsiao-hsien's new film,
The Assassins
. (
Observations on Film Art
) -Why does everyone hate Anne Hathaway? (
The Daily Beast
)
Short Films:
-The Oscar Shorts selection is returning to theaters for the 8th straight year beginning on Feb 1st. I will probably see the animated selection just to see Paperman again. (
Thompson on Hollywood
) -Tips, tricks and advice from some of the directors whose shorts are playing in one of the 65 slots open at Sundance this week. (
Playlist
) -Speaking of, 12 of this years films are already on You Tube. (
/Film
)
Trailers, posters, etc:
-Dreamworks put up a 20 minute featurette on
Lincoln
to begin the Oscar push. (
Apple
) -Three featurettes for Wong Kar Wai's
The Grandmaster
. (
Twitch
)
-A new trailer for Shane Carruth's
Upsream Color
. (
Apple
) -Celine and Jessie are back in
Before Midnight
. (
Playlist
) -Aaron Johnson and Jim Carrey in full
Kick Ass 2
get ups. (
First Showing
) -From a conversation with my friend
Rahat
: "Seriously, it makes my heart ache when these indie filmmakers go make a film and then come up with a poster as shitty as this." (
IMDb
) -Was
Red
so good that it needed a sequel? (
Apple
) -Matthew McConaughey In
Mud
. (
Deadline
)