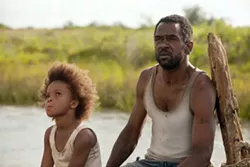 For the 8th year in a row AMC Theaters is bringing their Best Picture Nominee Showcase marathon to Orlando, spread over the two weekends before the Oscars air on Feb 24th.
It's a bit of an extended affair these days since the Academy went back to the long list nomination style, which allows for up to 10 pictures to be nominated for Best Picture. There are 9 this year, and more than a few of them are longer than 2 1/2 hours, which puts a little dent into the marathon style (at least the bladder part of sitting through a marathon), but, honestly, they're all great films. I haven't seen Amour because I've just been through something too similar and can't do it, so I can't personally speak for that one, but it did win the Palme d'Or on top of getting Best Picture, Best Actress and Best Foreign Language Film nods.
If you go by the guild awards and Golden Globes, Ben Affleck's CIA hostage crisis film Argo would be the clear front runner for Best Picture, if only because of its Hollywood Saves the World message. BUT, Affleck's personal snub for Best Director speaks volumes, and let's not forget how much shit the Academy has had to eat over the last decade and a half for giving Affleck and Best Original Screenplay award. The guilds are huge. SAG-Aftra has over 200,000 members alone. Most are not academy members. There are about 6,000 Academy members, and that membership skews towards old since it's such a hard institution to be invited to join.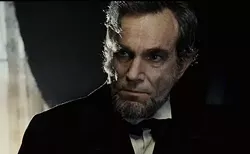 I think Lincoln is the frontrunner for a huge night -- Best Picture, Best Director, Best Actor, Best Adapted Screenplay, maybe even Best Supporting Actor for Tommy Lee Jones, and probably some tech-y awards too. It's just a marginally educated opinion, but it's what I'll be going with on my Oscar Party ballot.
The two screening groups are as follows:
SATURDAY, FEB 16th ($30):
Amour
Argo
Django Unchained
Les Miserables
SATURDAY, FEB 23rd ($40):
Beasts of the Southern Wild
Life of Pi
Lincoln
Silver Linings Playbook
Zero Dark Thirty
You can get a pass for both screenings for $60, saving $10. It's actually a really good deal if you have a strong bladder.
For Orlando, the two weekend marathon will be heading to:
AMC Altamonte Mall 18
AMC Downtown Disney 24