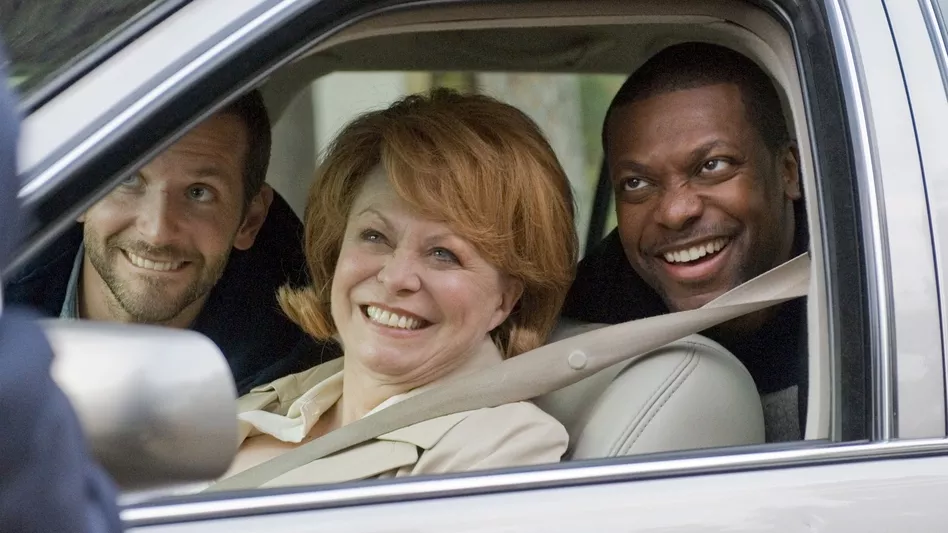 For the third year in a row, we begin the Monday before the Oscars with our picks. Nuts to the Academy -- they always manage to get it so wrong (Crash? The King's Speech? Jeez, guys...) and it's possible they're going to get it wrong again this year if the the guild awards are anything to go by.  These are our picks and our picks only (well, my picks and my picks only this year), they're not meant for any other purpose, so don't use these as your Vegas research. They don't reflect who I think will win, but who I think should win.
Best Supporting Actress is a notoriously difficult category to prognosticate about. It's usually the thinnest category, and usually stuffed with a bunch of lifetime achievement award nominees. This year, however, it's tough because it's such a rich category. Every single performance here is a great turn by a great actress, and every base is covered: Helen Hunt with the comeback no one expected; Anne Hathaway with with the voice no one expected; Amy Adams with the violent handjob no one saw coming (sorry!); Jacki Weaver with the "where has she been all this time?" nod; and Sally Field playing the ugly one.
There really isn't an overwhelming amount of buzz for any one actress here.
Jacki Weaver probably had the least to do in her film, though her role was crucial beyond just making crabby snacks. She turns out to be something of the film's puppet master, making all of the behind the scenes moves that get Pat out of the nuthouse, get his ass moving, and, eventually, hooking him up with Tiffany. Damn, man, my mom never hooked me up with anyone.
Anne Hathaway is barely in Les Miz for more than two songs, some whoring and a tooth extraction, but honestly it took a lot of balls to turn in this role though: it's the kind of role that everyone wants so badly that the person who lands it ends up getting shit on a little, and Hathaway certainly did.
And when we talk about balls to turn in a performance, Helen Hunt surely fits the bill for her performance as a sex surrogate who bares all with no embarrassment, unlike Carol the Waitress. You could actually argue that Helen Hunt was more of a co-star than a supporting star of The Sessions, but I'm not sure that grants her any special consideration in terms of this award.
Amy Adams and Sally Field have the same problem: they were simply outshone in their films. Both in Lincoln and in The Master, the screenplays were tailored around the male roles and the performers in those roles, and both films' titles reflect that. Neither actress wilts under that pressure, in fact they both thrive under that pressure, but it's something to take into consideration nonetheless.
THE NOMINEES
Amy Adams -- "The Master"
http://www.youtube.com/watch?v=ItUvaTmX39M
Sally Field -- "Lincoln"
http://www.youtube.com/watch?v=BpTm7LNFBc4
Anne Hathaway -- "Les Misérables"
https://www.youtube.com/watch?v=S5AnWz8JaYU
Helen Hunt -- "The Sessions"
https://www.youtube.com/watch?v=9o8roUxo_0E
Jacki Weaver -- "Silver Linings Playbook"
https://www.youtube.com/watch?v=tXwTpjfetH8&feature=player_detailpage#t=431s
THE WINNER
Because of her importance to the film and the fact that her role was the most memorable, bravest and most unexpected bright spot, Helen Hunt takes it. It's good to have her back.