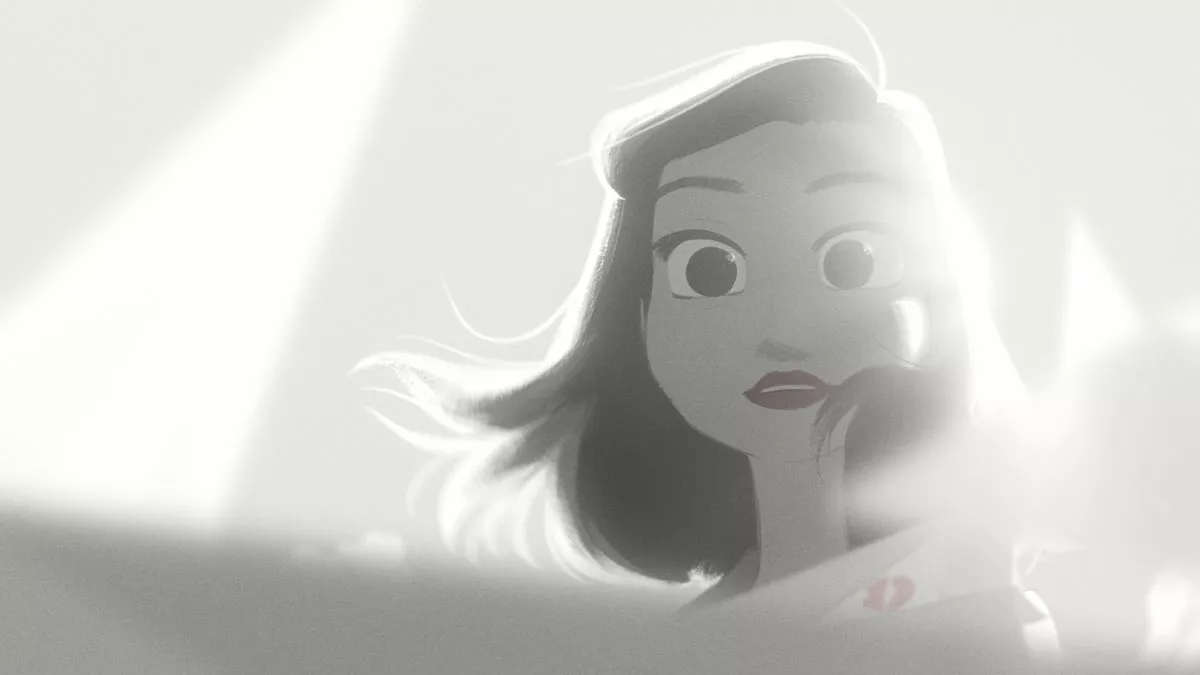 For anyone who read my top 5 animated shorts piece in December (and if you didn't WHY NOT?) the winner I pick here won't be a surprise. The surprise were how good the rest of the entries were, and even some of the short listed entries that didn't end up getting nominated.
Adam and Dog was especially good, evoking the style that brought Disney roaring back to the top in the 90s (it doesn't hurt to have Disney's ex-animation guru, Glen Keane, and a bunch of Disney animators, collaborating with you though). Though you can see the lack of money behind it in some of the frames (especially compared to an actual Disney production), the technique of the animation is amazingly close (though the storytelling leaves a little to be desired).
PES' continues his stopmotion genius antics in the devilishly playful Fresh Guacamole, which is made from some strange ingredients indeed, but it's a bit too slight when you put it next to the rest of the films. Maggie Simpson in The Longest Daycare is exactly what you'd expect of a Simpsons short. It's bright and funny, lampooning the Ayn Rand renaissance and all of its attendant ridiculousness, and it's a nice glimpse into Maggie's world for six minutes.
Head Over Heels, the only student animation to be nominated, has a wickedly clever concept, tailor made for stop motion. It's a wonderful conceit, an old couple living above each others heads because they've grown so far apart, that is handled with a spectacular script. The animation is its weak point, but really only the lack of emotion in the characters' faces. As a student film I try not to judge it for that too harshly, especially since its gets everything else so right.
I'm slightly embarrassed about how much I've gushed over Paperman on these pages already, so I'll spare you that here.
Some of you may have gone to see the Best Animated Shorts program that the Enzian ran a few weeks ago, others may have picked up on the links to all five nominated shorts that I've posted on the blog over the last month or so. In the last few days all of the links have gone to private -- except Fresh Guacamole -- probably because they'll be available on iTunes soon, but I haven't checked. Paperman had something like 14 million views before they pulled it down. It's been a wildly successful year for shorts of all kinds. It's almost a shame to pick a "best", but there is also an obvious best (to me at least).
THE NOMINEES
Minkyu Lee -- "Adam and Dog"
http://www.youtube.com/watch?v=2le3kG8YUiI
PES -- "Fresh Guacamole"
http://www.youtube.com/watch?v=FQMO6vjmkyI
Timothy Reckart and Fodhla Cronin O'Reilly -- "Head Over Heels"
http://www.youtube.com/watch?v=id-LypdWLOE
David Silverman -- "Maggie Simpson in 'The Longest Daycare'"
http://www.youtube.com/watch?v=jHZ7NnFYIvc
John Kahrs -- "Paperman"
http://www.youtube.com/watch?v=Zfi53HS8viQ
THE WINNER
Paperman, by a mile. It's an incredibly moving, heartfelt piece that pushes the forms of both storytelling and animation forward. Its seamless mix of hand drawn and computer animation is a major leap forward, and hopefully others jump on that bandwagon now that it's been cracked.
Oscars are technically known as "Best Achievement in..." when they're announced, and Paperman is just that: an achievement.