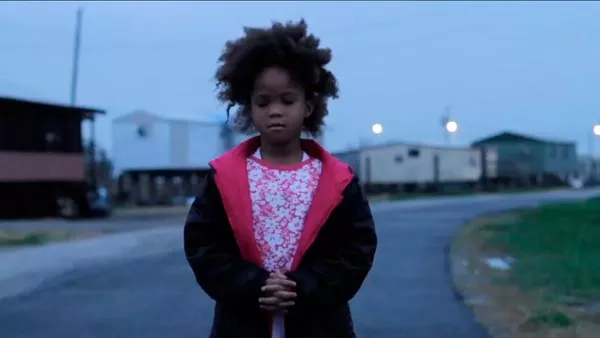 When the WGA East & West were having their joint-separate awards over the weekend, there was initially some confusion about who won. The WGA East had started announcing awards way ahead of the WGA West and when word filtered through from New York that Chris Terrio had won for Argo, Tony Kushner happened to be on stage in LA accepting the honorary Paul Selvin award from Steven Speilberg for his script for Lincoln.
I feel this certain obligation to shout from the rooftops that Argo doesn't deserve the massive amount of hype it's getting. It doesn't, it really doesn't. But the other thing to consider is the fact that it's a good film. I have nothing against it. I liked it. I've seen it twice now and enjoyed it both times. Affleck did take a step up on the director ladder from The Town, which was also good. Despite what he says, I do consider him a real director. It's a good film, it's just not as good -- or as well written -- as Lincoln or Beasts of the Southern Wild. Or at least the finished films don't reflect that it's from a better screenplay.
There is a slightly bit of 90s corniness to the script though, especially the dialogue. Over the last decade as form has become more natural, screenwriting has sort of moved past the quotable one-liner, but Argo relies on "Argo-Fuck-Yourself" as a heavy piece of its charm. SIlver Linings Playbook takes its one-liner ("if it's me reading the signs...") and makes fun of the ridiculousness of the whole idea. It's a tip off, not a point of charm.
But it's a minor complaint, just like the minor historical inaccuracies in Lincoln. Real life is mostly boring, things need to be shifted to create the right tension and drama in a film. You're not really trying to capture the physicality of the moment, but the spirit of the moment. So anyway, nuts to Connecticut.
THE NOMINEES
Chris Terrio -- "Argo"
Benh Zeitlin & Lucy Alibar -- "Beasts of the Southern Wild"
David Magee -- "Life of Pi"
Tony Kushner -- "Lincoln"
[Dreamworks took the link down for some reason, but maybe they'll put it back up]
David O. Russell -- "Silver Linings Playbook"
THE WINNER
Tony Kushner for Lincoln, just based on the final film. He had an awful lot of help from number 16 (and DDL) of course, but for such a talk-heavy piece, it's a film that is difficult to peel your eyes off of. It's one I haven't gotten to read yet though since they took it down.