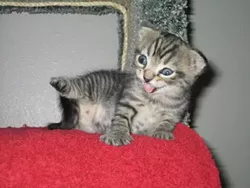 Dear Orlando Weekly Diary:
So, I recently went through a breakup. Toxic, mind-raping agony. It took me out of my personal power, sucked the life out of every orafice, and left me weeping like ditched prom date. An engagement was ruined (I proposed on a Broadway stage for christ's sake), my family lost all respect for the situation, and close bridges were burned to the ground.
Fuuuuuuuuuck.
It was terrible and the evenings were growing longer. What else could a 21st century exhibitionist do on those lonely late nights
but spam the shit out of everybody on Facebook with overdramatic, down-in-the-dumps, emotional posts about my angsty woes. I mean, it just makes sense right? Toss out a line, wait a few minutes, and let your ever-present support system swoop in to the rescue to validate your self-esteem and virtually dry those weary eyes.
The old-timers must be killing themselves watching this entitled-ass younger generation beg for mercy in a life of video games, all-you-can-drink alcohol, and Downton Abbey. Boo hoo. Why not just suck it up, be a man, and rebound (like the fist of an angry god) with the rest of us until you find somebody else with whom you can be codependently infatuated? That's how it's been for years, and nobody ever had the urge to beg for attention on some new-fangled, social clicker-majigger!
So what do I do? Where's my nicotine cigarette for a life in the artificial spotlight? I'd like to say the answer came down from the heavens in the form of a naked angel bathed in radiant light, spoon-feeding me marshmallow fluff while blasting Led Zeppelin from speakers made of dragon-skin
but I can't. No, my friends. Something much, much sexier.
Stupid Kittens.
It was genius. Fool-proof. Spectacular, even. If I posted a picture of a Stupid Kitten every time I felt like regaling the interwebs an 'emo' status,
well
it would just be better than the 'emo' status, and that's enough. What if it actually made other people laugh? Hell, screw other people! It would make me laugh. That's really what it's all about, folks: Turning the negative vibes into something positive by owning your pain, staring it in the face, and countering the blows with something impossibly-awesome. In this case, a Stupid Kitten does the trick just fine. It's helping relieve me of some of my more detestable Facebook habits, and reminding others of why the internet was created in the first place: cat pictures.
So next time you're life is six-feet-under like a dying My Chemical Romance fan, throw up a Stupid Kitten. Everybody else may not know why you did it, but they won't care. And neither will you. And that's the point.