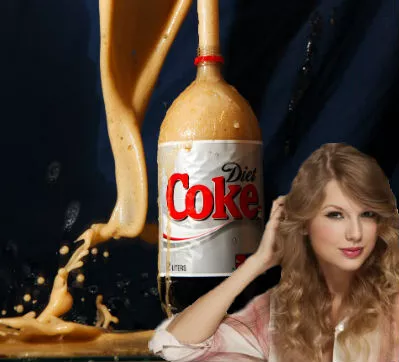 Man, Taylor Swift's show sold out pretty, uh, swiftly, didn't it? If you're as much a fan of scavenger hunts as you are of the teenage queen, you could be in luck if you've got some free time on your hands tomorrow, April 10.
Here's the deal, Diet Coke (the company, not the can you're slugging from right now) is hiding 5 pairs of Taylor Swift tickets around Orlando and will release the first clue at 8 a.m. on their Twitter account, @dietcoke. You'll need to follow that account throughout the day for clues and updates, but ultimately, they will lead five fans to a spot they have designated to give away what they're calling "silver tickets" (I dunno, Willy Wonka might have sued if they'd gone for the gold).
Yes, this is totally a ploy to get you to follow @dietcoke and be best friends with Coca-Cola and retweet them til the end of time, which is how long Coke-heads stay true to their beverage of choice anyway, right? I've had friends who will leave a restaurant 'cuz they serve Pepsi. And I'd normally stay away from talking about Taylor Swift as much as I stay away from drinking sodas since her music skews so sugary, but I know a range of Swift fans from my college freshman sister to a grumpy guy in his 30s who owns a moving company in New York, so who am I to tell you how to spend your time if you have a day off this Wednesday and want to <3CRUSH<3 the competition like so many Diet Coke cans. Happy hunting!
*UPDATE* It took me this long to get that "silver" refers to the color of their Diet Coke cans/labels. My blood sugar must be low.