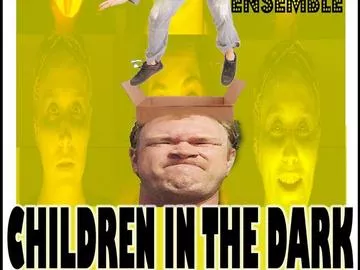 "Welcome to Bob's brain," invites
Children in the Dark
's six-person cast, who present a unique, surreal examination of the mind – and life – of a man just prior to his death. Unfortunately, despite a refreshingly bizarre concept and impressively eerie technical direction, Bob's brain clearly has a headache, and so do we once this noisy, frenetic and unfocused hour of amateur theatre comes to an end.
We've all heard the cliché about our lives flashing in front of us just before we die. Well, Neutral Ground Ensemble from New Orleans takes that cliché and unwraps it, literally, by allowing four spirits to open the "boxes" of Bob's life. There are red boxes for fears, white ones for memories, and orange ones for political and social views. And they all get examined, facilitating a "letting go" moment not just for Bob (Robert Lee) but also for the four spirits, who are harboring baggage from their past lives too.
A mind is a terrible thing to waste, and that's rarely been truer than with this play, as Lee's original, creative concept turns into a tedious muddle thanks to the unfocused script and Ross Britz's mediocre direction. Energetic performances by Josh Toups as Bob's conscience and Kaitlyn Stockwell as a spirit keep things moving, and the script does occasionally harken back to The Bald Soprano and other absurdist drama from the 1950s, with a touch of psychoanalysis thrown in. There's just not enough gray matter for consistent stimulation.
Neutral Ground Ensemble (New Orleans)
Rating: G-14
Warnings: Adult Situations and Language
Run Time: 60 minutes
Green Venue
$10
Genre: Drama/Comedy
Websites:
Show Times:
Tue, May 21, 2013, 10:30 p.m. – 11:30 p.m.
Thu, May 23, 2013, 11:00 p.m. – 12:00 a.m.
Sat, May 25, 2013, 1:30 p.m. – 2:30 p.m.
Sun, May 26, 2013, 4:20 p.m. – 5:20 p.m.
Read our ongoing Fringe coverage here!