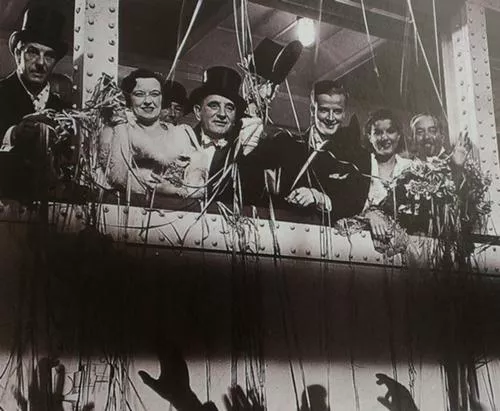 The Plaza Live is not just beloved in Orlando for its quality sound and capable booking, it's revered. So, I was legitimately sad when I first heard rumblings that the Philharmonic might buy the venue to use as a practice space, which, admittedly, is an equally noble use of the space, but it's just - we need every venue we can get in this town, especially if it doesn't require that we go all the way to the theme parks to attend shows. And now it's been confirmed, the Orlando Phil is moving forward and plans to renovate the Plaza Live to add on office space, a rehearsal hall and a private sheet-music library collected by the Philharmonic and salvaged from the Orlando Opera before it inhabits the venue in 2014.
BUT FEAR NOT! THIS DOES NOT MEAN WE ARE LOSING THE PLAZA AS A CONCERT VENUE.
In the press release, the Philharmonic promises that the Plaza Live will continue to operate and host concerts, including contemporary music, during and after the renovations. The venue is expected to be closed sometime next summer (so don't fret, Big Boi's show is still on), but only due to specific renovations that would necessitate it. What's more, the Philharmonic plans to continue working with Plaza Live's people, so you can count on them to continue booking and hosting events of the variety you're used to, from comedy to hip-hop.
The Philharmonic anticipates moving into the venue in fall 2014 (which is when all the renovations should be completed), after which they will launch the orchestra's four-concert "Focus" chamber orchestra series and a five-concert "Sounds of Summer" chamber music series. So, in actuality, all this really seems to mean is that there will be MORE MUSIC to take advantage of. And that makes this a reason to celebrate, as Plaza Live General Manager Kirk Colvin said in the press release, "The Philharmonic is a natural fit to acquire the Plaza Live, and we are excited to begin working with people who are as passionate about music as our staff and patrons are. The Plaza Live mission has always been about the music, and we look forward to continuing that tradition under the Philharmonic."
I've seen some of my favorite shows at the Plaza, including Bon Iver touring on For Emma and Neko Case on Middle Cyclone, not to mention how pivotal the venue was in kicking off Orange You Glad Fest. I'm glad memories will continue to be made there. If anyone feels like being nostalgic about shows they've seen at the Plaza, feel free to comment. I could eat bowlfuls of those show reflection stories at every meal.