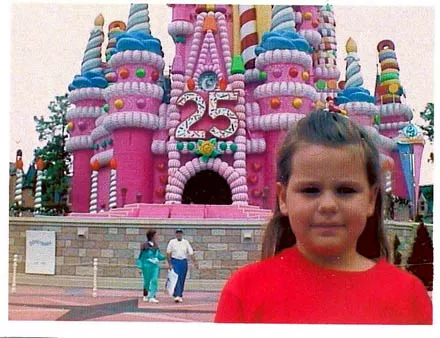 photo courtesy xojane.com
photo courtesy xojane.com
In the wake of a pyrrhic human-resources victory in its fight for what's best for its staffers (which certainly isn't earned sick time), it looks like this week Disney has another public relations disaster of the employment variety to contend with. Yesterday, xojane.com – the feministy brainchild of Sassy and Jane magazine maker Jane Pratt – posted the latest in its riveting first-person "It Happened to Me" series, and this time the "it" that happened involved the rape of a young Disney College participant last year and the subsequent failure of Disney's staff to do anything substantive about it. Without taking too much away from the story – which I sincerely urge you to read – it's safe to say that Disney's approach to handling the date rape of a cast member is akin to what you've come to expect from a small town police force in, say, 1956.
I made an appointment to see one of the counselors in Disney's Employee Assistance Program. I tried to be optimistic.Of course they'll listen to me. It's Disney, a company built on childhood innocence and happiness. Wouldn't they want to fire an accused rapist immediately? (Spoiler Alert: No.)

I recounted everything that happened that night while the counselor stayed silent and seemed at least mildly sympathetic. When I told her we had been drinking, her face changed from "concerned" to "you made a mistake."  Still, I told her, I said "no" the entire time and he never listened.

The first thing she said to me was "Well, now you know not to be hanging around boys in the middle of the night. You know what they want."

Take a few seconds and re-read that. Now let's unpack it.

A certified counselor was insinuating that it was my fault that my coworker decided to rape me -- as if I should have known better than to interact with any man after dark. Not only that, but she was advising me to approach every interaction with a man as if he is a potential rapist, including every man that works at Disney World.  If I react to a man with anything less than hostility after sundown, whatever happens is my fault.

I told her that "no" means "no" whether it's day or night. That was apparently too radical an idea for her, as she said nothing in reply. She continued to make excuses for my rapist. She asked where he was from and I told her, "France." She remarked that "cultural differences" were probably part of the problem, telling me that the French have a "different view of love" than we Americans do.

It was at that point that I completely let go of any hope that this woman would help me.
And that was just the first encounter that the author and victim had with the slut-shaming of the area's largest employer. By the time she worked up the nerve to take the complaint higher up the chain of command, the author was then confronted with the ultimate doubt: that maybe she was mistaking her felicitations and jealousy for the crime of rape.
I made an appointment to meet with Cheri in Employee Relations. When I got to her office, I wrote down my statement recounting everything that happened the night of the assault and waited to be called in. Unfortunately, she handled the situation even worse than the counselor had.

"You were drinking?"

Yes, I'm over twenty-one. That is legal.

"Why didn't you scream? If his roommates were home, they would have heard you."

Thank you for your brilliant insight. I haven't beaten myself up enough for that already.

"Why didn't you push him off you? You said he wasn't that big."

I froze. The rape took me a little by surprise.

"Why did it take you this long to report the assault? Are you sure you're not reporting this as a rape because you wanted him to be your boyfriend and he said no?"

"Now what I don't understand is why you didn't call the police first."

Because of literally everything you're saying to me right now.
Ugh. The author encourages readers to at least consider this kind of behavior before shoveling heaps of cash onto the Disney fire this summer. Think of what you're paying for.
[youtube 5ni7FRenk2A]