Favorite musical: "Kinky Boots."
Unlike many of my friends, I've never read any of
Orson Scott Card
's books. But I've read his views on gay marriage, and hoo boy, that's some science fiction right there.
Now the pink chickens are coming home to roost. With a major big-screen adaptation of his Ender's Game due to hit theaters Nov. 1, both Card and his studio, Lionsgate, are starting to fret that his odious attitudes might end up screwing them at the box office.
I won't go into a lengthy rundown of just what Card believes concerning marriage equality; suffice it to say that it's a foul medley of all the typical canards (flouting God's will, collapse of civilization, increased society-page ink for Sean Hayes – you know the drill). He paraded his patently absurd arguments in a now-infamous editorial published five years ago in the Deseret News – a piece in which he declared that he would "act to destroy" any government that dared impose same-sex unions as the law of the land.
Long story short: Card is about as true to his word as Ted Nugent. One landmark Supreme Court decision later – and with the premiere of Ender's Game looming ever nearer – he admitted to Entertainment Weekly that equality was destined for enshrinement in all 50 states. But he couldn't help whining like a bitch about where that might leave people like him:
Now it will be interesting to see whether the victorious proponents of gay marriage will show tolerance toward those who disagreed with them when the issue was still in dispute.
Forget all that stuff about principled, aggressive resistance; Orson Scott Card just wants his life spared in the New Lubed-Up Dystopia.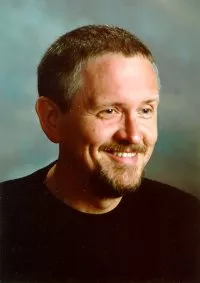 "But what I really wanna do is direct."
Favorite musical: "Kinky Boots."
Such mopey victimhood is S.O.P. for reactionary bullies when the reality of progress smacks them down. What really has Card's presumably untried anus expelling a brick is the prospect of lost revenue. Earlier this year, his widely disseminated bigotries cost him a writing gig with DC Comics. Now, a group of concerned fanfolk called GEEKS Out are planning a boycott of the Ender's Game movie.
Those developments have apparently thrown a mighty scare into Lionsgate, who know that their target audience isn't heavy on hyper-conservative reactionaries. What if all of those open-minded sci-fi fans choose to fill their crania in a neighboring theater instead? To quell that possibility, the studio this week released a statement that was, frankly, remarkable: It actually managed to make the situation worse, and in some ways was even more offensive than the things Card has said, if only because it attempted to cover more bases.
I'm going to go through that statement right here, with running commentary provided to help keep you, my fragile and cherished reader, grounded in the world of sanity.
As proud longtime supporters of the LGBT community, champions of films ranging from GODS AND MONSTERS to THE PERKS OF BEING A WALLFLOWER
Good for you! You released a movie about a gay guy who lived 80 years ago and another movie that had a queer-oriented subplot.
and a Company that is proud to have recognized same-sex unions and domestic partnerships within its employee benefits policies for many years,
Good for you again! (No sarcasm this time whatsoever.)
we obviously do not agree with the personal views of Orson Scott Card and those of the National Organization for Marriage.
At the risk of sounding redundant, bully for you!
However, they are completely irrelevant to a discussion of ENDER'S GAME.
Why?
The simple fact is that neither the underlying book nor the film itself reflect these views in any way, shape or form.
No one said they did. What's your point?
On the contrary, the film not only transports viewers to an entertaining and action-filled world, but it does so with positive and inspiring characters who ultimately deliver an ennobling and life-affirming message.
How is that "contrary" to Card's views on gay marriage? Have you inserted a plot point into the movie that depicts homosexual families in a positive light? Or are we simply supposed to assume that any story that rejects general and utter misanthropy is somehow an antidote to its creator's hatred for one specific group?
Lionsgate will continue its longstanding commitment to the LGBT community by exploring new ways we can support LGBT causes
Translation: We're looking for ways to buy you off, like David Geffen did with GLAAD over Guns 'n Roses.
and, as part of this ongoing process, will host a benefit premiere for ENDER'S GAME.
And boom goes the dynamite! Some LGBT group will get a nice payout if they agree to help promote a movie based on the work of somebody who's made it clear he despises them. Or maybe not, since the statement doesn't even specify whom the premiere will "benefit" – we're left to assume it will be a queer group. Maybe Lionsgate hasn't yet found one that will take their calls.
This is just nauseating. Whereas Card stopped at heaping scorn on those who don't share his prejudices, Lionsgate has elected to simultaneously patronize and scold anybody who might be thinking of denying them their filthy lucre. If you weren't going to boycott Ender's Game before, don't you sort of want to now?
My good friend and erstwhile Orlando Weekly colleague Justin Strout has an interesting observation. He feels that we should be endeavoring to find out if Card has a points deal on the Ender's Game movie – because if his profit participation is nil, then a boycott is pointless, because it doesn't rob him of a dollar. That's a fascinating angle, and one I wouldn't have thought of -- which might help explain why Strout lives in Los Angeles while I live in Orlando (an unincorporated suburb of the Seminole County Criminal Justice Center).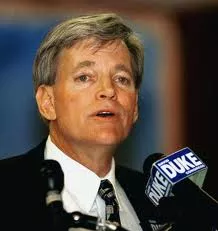 "But what I really wanna do is direct."
But with all due respect, I'm not mollified. Even if Card doesn't get Penny One from the ticket sales, the commercial success or failure of Ender's Game will still be a verdict on the viability of his name as a brand. If the film tanks, Hollywood will learn the lesson that anti-gay rhetoric has passed into the realm of box-office poison. If the picture does OK-to-strong business, the moral will be that the general public really doesn't mind a little beating up on the sissies – meaning that Card (and other content providers who share his noxious ideology) will continue to be considered for future paydays.
That means that anyone who wants to see Ender's Game fail – which, I would submit, is not a wholly unvirtuous agenda – will have to send a message that's clear and consistent. No buying tickets during the theatrical run. No paying for downloads later. Not even a free, illegal rip that can be registered in any way. It's the perception of interest that has to be quashed here. The moral that needs to be conveyed: If you're going to launch a vicious attack on an oppressed minority, society's more decent elements will respond with a collective "Sorry, not listening."
And of course, we'll have to be ready for all the usual arguments that our personal protest is unfair and/or misguided. We'll have to explain that, no, it isn't out of line to "punish" an artist for his personal views, for the same reason that no respectable individual would pay to see an "apolitical" fiction based on the writings of David Duke. We'll have to point out yet again that it isn't intolerant to reject intolerance. Or, if we want to save ourselves some time, we could just drop the name "Dixie Chicks" and watch the subject get changed like a blown light bulb.
We just have to remember that supporting a Card product isn't an Ender's Game – it's a defender's game. Faced with that realization, I think I'll do the homophobe a favor by giving him what he clearly wants: I'm gonna leave him unmanned.
----
Days without a response from the publication that plagiarized from me and won't come clean: 26.
Follow me on Twitter: @Schneider_Stv