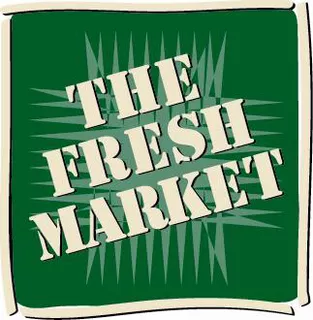 Hey, so that giant construction zone at the corner of N. Mills and Virginia Drive – the one that we kinda thought might never house anything good because it's been "coming soon" for so damn long – is finally about to bear fruit. Tomorrow morning, a new Fresh Market grocery store opens its doors, and though we usually don't get all excited about supermarket grand openings (unless they are Trader Joe's), ummm ... OMG, real competition for Publix! Supermarket wars!
The store opens at 9 a.m. tomorrow (Wednesday, July 31, same day as our awesome Best of Orlando party), and if you get their early tomorrow you may be rewarded with a free pound of coffee to the first 1,000 customers through the door. The first 3,000 will receive free reusable shopping bags.
We haven't really looked into the Fresh Market business model in depth (yet), but the spiffy packet of PR materials they sent tells us they're committed to supporting local growers and fisherman. We'll have to check back with them after they're open for a while to see how they've followed up on that local commitment here in Orlando. Other corporate do-gooderisms they tout: partnership with the Juvenile Diabetes Research Foundation, regular donations to local food banks and a quarterly budget for  charitable donations.