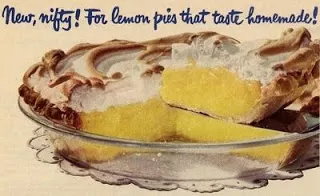 Did
you
indulge in a juicy steak yesterday, perhaps at
Kres Chophouse
downtown, which we reviewed this week? After all, it
was
"National Filet Mignon Day."
And not only is Aug. 15 cooking legend Julia Child's birthday, but it also happens to be "Lemon Meringue Pie Day" (sweet!) and "Bratwurst Day" (uh, what?).
If you're even remotely involved in a relationship with Facebook or the Twittersphere, you've most likely seen the promos from culinary mags and local bars/restaurants about national food holidays. That's because not only is it a draw for Mexican restaurants to lure drinkers in on "National Margarita Day" (Feb. 22), or for burger joints to entice eaters on "National Cheeseburger Day" (Sept. 18), but these food holidays happen on literally every single day of the year.
So it's no surprise that Food.com would bank on the popular food trend (if that's what you want to call it), by launching a mobile app called Every Day Is a Food Holiday (for iPhone and iPad). The free calendar app helps foodies track 366 food holidays (including leap year!), plus it comes with thousands of holiday-appropriate recipes from Food.com. (We see what you did there.)
The app will definitely keep you in the loop on upcoming food holidays, especially the ones coming up in the near future, such as "National TV Dinner Day" on Sept. 10 (otherwise known as The Day Before Pay Day); "National Greasy Foods Day" on Oct. 25 (also called every Sunday morning after a Saturday night rager); and "National Raisin Bran Cereal Day" on Nov. 15 (just kidding, nobody eats that crap).
For more info on the app, visit Food.com. To download the app and start your holiday noshing, go here.