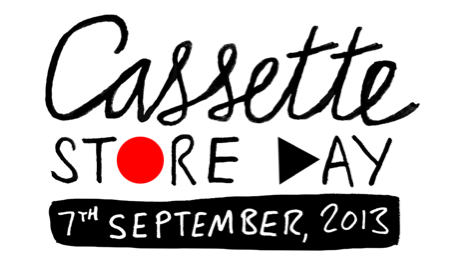 It might not get the hype that Record Store Day inspires each year, but International Cassette Store Day is Saturday, Sept. 7, and Park Ave CDs is throwing a pretty awesome party that's not looking to be just nostalgic but to also revive and celebrate cassettes. In addition to the Cassette Store Day special releases, including Twink's Think Pink and Waxahatchee's Cerulean Salt (and a ton more, check the playlist below for a sampler), PACDs is hosting a cassette art show with prizes for the best cassette art to the tune of PACDs gift certificates between $25 and $75 (You gotta submit art by tomorrow, Sept. 6!). There will also be a cassette respooling contest (when was the last time you practiced that skill?), a tape trading table (clean out yr closet!), vintage boomboxes on display (get a little John Cusack about it), and a cassette haiku contest.
Future unravels
dominant cultural forms
Don't touch my cassettes
Take that, rewind it back? Obviously, I'm not your competition. Check this Facebook event for ALL THE DETAILS. And enjoy this playlist featuring music you can buy exclusively on Cassette Store Day.