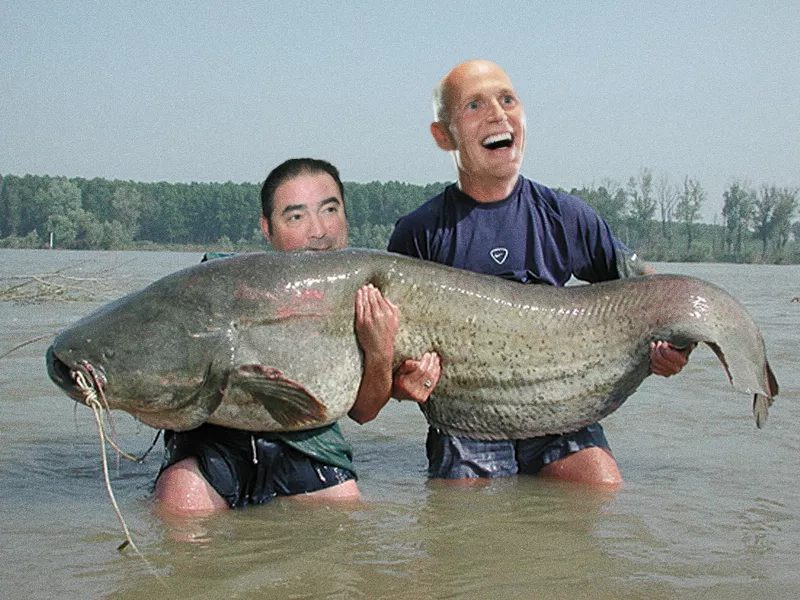 He's a keeper!
According to this week's Happytown, rumor has it Gov. Rick Scott bailed on a campaign-fundraising gator hunt in order to launch his "It's Your Money" tax-cut tour.
But, surprisingly (or not), the (apparently) avid outdoorsman couldn't pass up the chance to go fishing with celebrity chef Emeril Lagasse.
Might it be because his wide-grinned mug would see some TV time on the chef's Cooking Channel show, Emeril's Florida? No way!
The episode, aptly titled "Cool Places and a Fishing Trip," airs on the Cooking Channel at 9:30 a.m. on Thursday, Sept. 26. It's part of Lagasse's 13-episode series (covered by us back in February), in which he travels to tourist destinations around Florida.
Before his fishing adventure with the governor, in this particular episode, Lagasse also hits up Miami's Fairchild Tropical Botanic Garden and the Warbird Adventures and Kissimmee Air Museum.