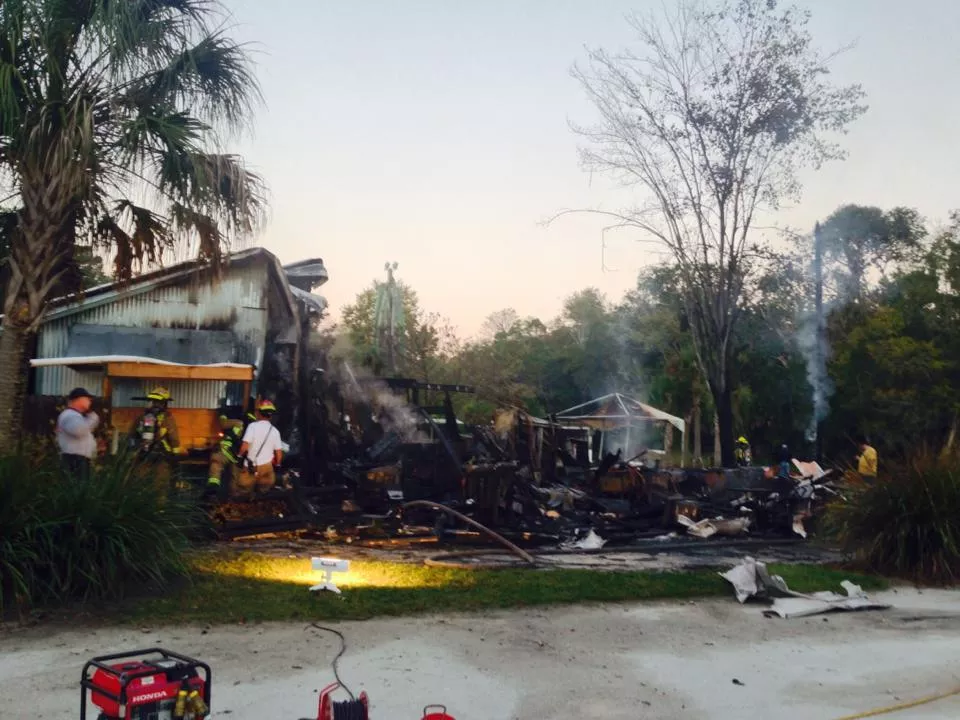 At 2:35 a.m., Seminole County firefighters were called to a blaze at
Wekiva Island
, the popular outdoor bar/marina on the banks of the Wekiva River near Wekiwa Springs State Park. This morning, news outlets shared photos of the devastation, which showed a building devastated by fire, and people mourned their favorite riverside hang on Facebook and Twitter. But this evening, co-owner Mary Sue Weinaug
s
ays on Facebook that the fire won't be the end of Wekiva Island. In fact, she says, it'll be open for business again tomorrow. Per a post shared on Wekiva Island's Facebook page, she writes:
This is a devastating fire. It WAS ELECTRICAL. The fire and arson inspectors have already made their determination and ruled it electrical and determined it's point of origin. ONLY THE BAR/CONCESSION building burned (which is a lot) but NOT THE CABANAS or the BOATS or the CLASSROOM! We will reopen for business tomorrow! So you may absolutely show your support by coming down and purchasing a drink, renting a canoe or buy one of the few t-shirts that were not stored in the concession building.
Weinaug also share video footage of the aftermath of the fire, which you can watch below. Wekiva Island is a perennial Best of Orlando winner. It was voted
Best Place to canoe/kayak/paddleboard
in our Best of Orlando 2013 Readers Poll. In 2012, we voted it
Best Place to make you really feel like you're in Florida
. In 2011, we named it Best endangered drinking spot. It's also home to the annual
Wekiva Paint Out.