There are so many fun free things this week, I can't even handle it. Help yourself: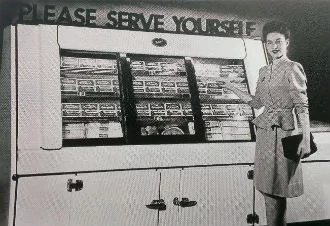 10/30 Tanner Jones (You Blew It!), Divided Heaven, Joe Briggs @ Backbooth, 11:55 p.m. (pre-fest after-party)
10/30 Lost in Society @ Rabbitfoot Records, Titusville, 7 p.m. (thrash metal)
10/30 Mike Dunn @ Smiling Bison, 8 p.m. (acoustic)
10/31 Halloween Party feat. RJ Harman and Co. @ Tanqueray's, 10:30 p.m. (jump, jive)
10/31 Halloween with 407 All Stars @ Smiling Bison, 10 p.m. (funk!)
10/31 EVIL BYOV @ Spacebar, 7 p.m. (spooky tunes)
10/31 Bob Lee Schizophrenia Halloween Party @ Peacock Room, 10 p.m. (feat. Road Soda)
10/31 At My Chamber Door @ the Space, 9 p.m. (DJ Childheart spins)
10/31 Things That Go Bump in the Night @ Lil Indies, 10 p.m. (90s jams + Halloween classics)
11/1 Kaleigh Baker and the Downgetters @ Tanqueray's, 10:30 p.m. (she's baaaack)
11/1 Lauren Galant @ Dandelion Communitea, 8 p.m. (singing songs)
11/2 Kevin Mahoney, Kelly MacDonald @ Lil Indies, 9 p.m. (chill indie lo-fi)
11/3 Virginia Schenck @ Timucua, 7:30 p.m. (jazz singer)
11/4 Absinthe and Friends @ Lil Indies, 10 p.m. (acid jazz)
11/4 Everyday Is Like Monday @ Sandwich Bar, 7 p.m. (open mic with Smiths leanings)
11/5 Grits n Gravy @ Independent Bar, 10 p.m. (show up early for free admission and dance all night)
Sidenote for this week, the music community lost a valued talent and friend in Tyler Owen Nicolas (Vein Cranes) rather suddenly, so they're having a benefit show to raise money for his wife and their unborn daughter. Support if you can.
As always, you can find more free events in our humongous calendar or check out this slideshow for our recommendations for the Top Things to Do in Orlando This Week: