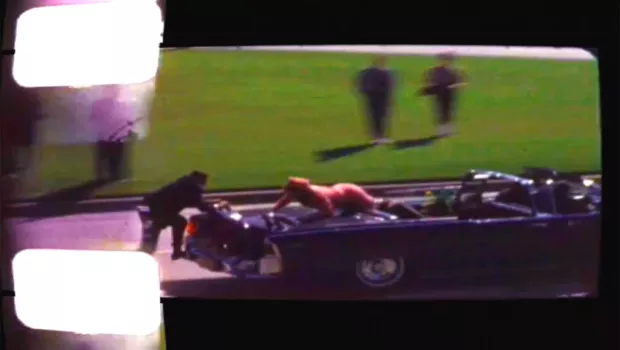 Free film:
-Watch Harry Nilsson: The Point for free. (Snag Films)
News, links, etc:
-I'm positive that you know about Batkid already, but if you don't you must click this link. (SFGate)
-Wes Anderson has made another short film for Prada with Jason Schwartzman. (First Showing)
-He also paid tribute to his long-time actor Kumar Pallana. (Dallas News)
-So this bit of information about Spirited Away puts a little bit of a different spin on the film. (Tumblr)
http://www.youtube.com/watch?v=sutgWjz10sM
-Finding the Zapruder Film's place within film history. (NY Times)
-I finally got my bluray of The Right Stuff and it looks amazing. Noel Murray had a great piece on the film last week that I forgot to post. (The Dissolve)
-If the first line of dialogue isn't "fuck" and there is no anal sex scene in the Jessica Jones Netflix show, I'll be very disappointed too. (IndieWire)
-Who really wrote the Inception BRAAAm? (Playlist)
http://www.youtube.com/watch?v=6qmj5mhDwJQ
-Noah has to at least be better than Evan Almighty, but... I'm just not sold on a Biblical epics anymore.
-Ed Catmull wrote a book about Pixar that I can't wait to read. (@PixarTouch)
-If you saw The Silver Linings Playbook last year, you might remember the part about the origin of the word "O.K." That was only part of the story. Turns out the rest is just as interesting. (Mental Floss)
-There is definitely a lot more Star Wars coming to Disney World in the future. (Moviefone)
http://www.youtube.com/watch?v=10KyiwSCixU
-Not to rub it in but I've already seen Miyazaki's The Wind Rises, so my Studio Ghibli attention has already moved on to Isao Takahata's The Tale of the Bamboo Cutter.
-By the way, Miyazaki is working on a new manga. (The Film Stage)
-You've all seen Gravity (except Ashley), but what about the real female astronauts? (The Guardian)
http://www.youtube.com/watch?v=MM5q8OFTTuQ
-Tired of all those bros staring at dat ass of yours? Try this horror bikini. (Caution: nerds will stare harder, but will be too nervous to catcall you and say sup baby.) (AV Club)
-Marilyn Monroe was related to John Adams? The Baldwins are related to the Bushes? Oh my. (Mental Floss)