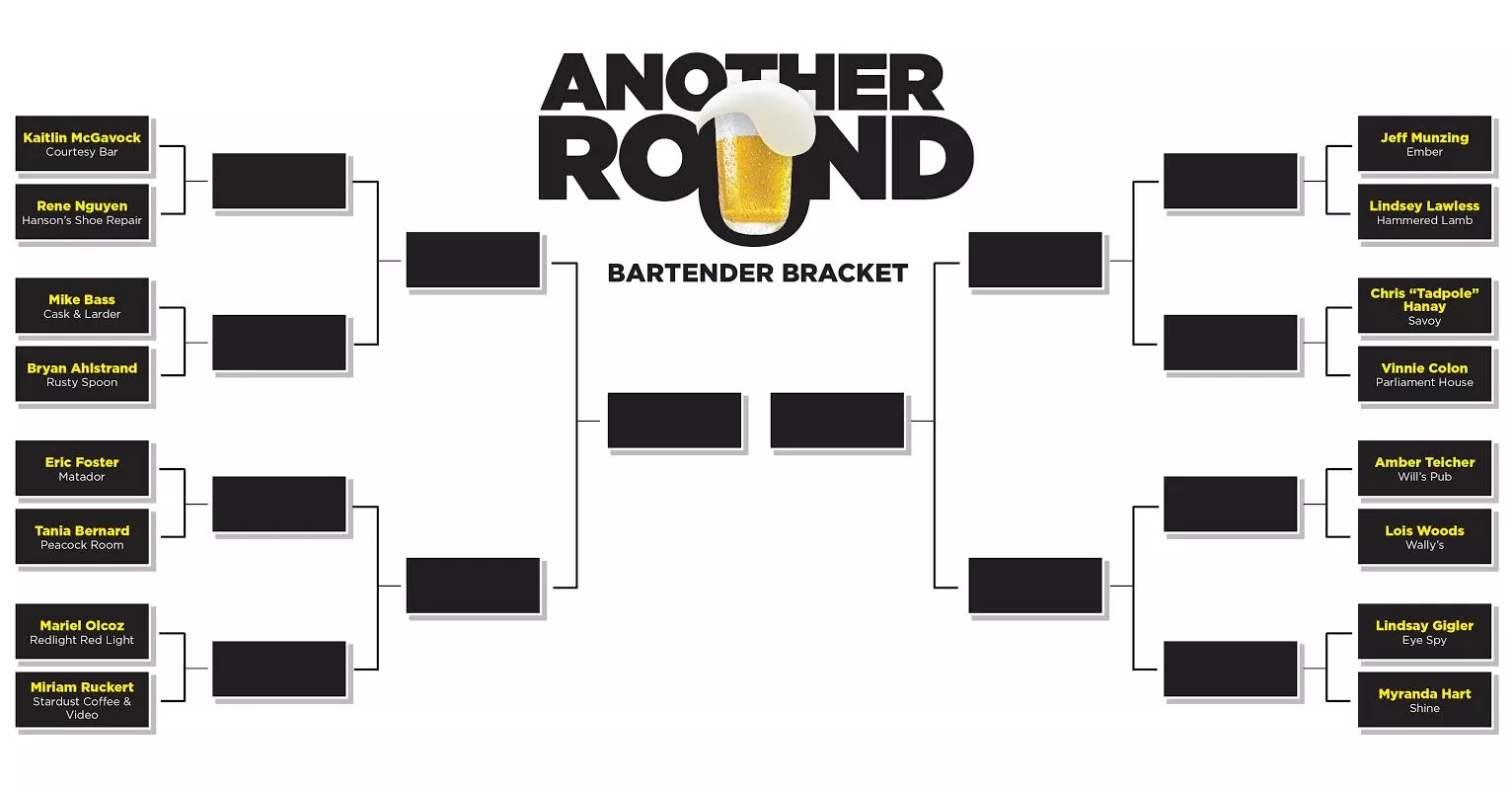 Click to enlarge bracket.
We're pitting some of our favorite bartenders against each other to figure out who Orlando prefers behind the bar to make any hour a little happier. We'll see who gets served in the coming weeks. First round of voting starts now!
Round 1: Voting ends Friday, Nov. 29
Round 2: Voting ends Wendesday, Dec. 4
Round 3: Voting ends Wednesday, Dec. 11
Final round: Voting ends Wednesday, Dec. 18
The winning bartender will be featured in our upcoming holiday issue due out Dec. 25, which is all about the true spirit of the season ... drinking. Don't let your favorite bartender fall behind! Vote every week!
Create your free online surveys with SurveyMonkey , the world's leading questionnaire tool.