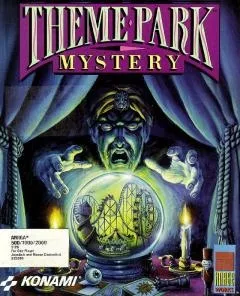 A new mystery theme park may be coming to Orlando.
A new mystery theme park complex may be coming to Orlando courtesy of an undisclosed corporation, according to documents recently filed with the Orange County comptroller's office. Hat tip to UORBuzz for discovering this financing statement, which was approved by Martha Hainey's office on 11/22/2013.
The property in question is 612 acres of former Lockheed land, located south of Sand Lake from Kirkman Road to John Young Parkway [edited 11/25/13 to correct acerage and eastern boundary]. The land was once owned by Universal Orlando, but was sold off in 2003; it was also the focus of a long-running tax dispute with Orange County that was settled in 2007 for $4.4 million.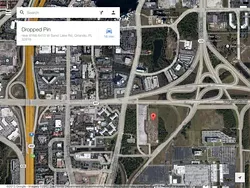 The document was filed by Capitol Services Inc of Austin Texas, a registered services agent that helps corporations make form legal entities and make Uniform Commercial Code filings without revealing their identities. Listed as "first debtor" is Universal City Property Management III, a real estate entity which was spun off from the Universal Orlando Resort almost a decade ago, when the land was sold by Universal's then-owner Vivendi to Thomas Enterprises Inc of Georgia.
The other companies named as "secured creditors" are LA/Core Thomas LLC (a foreign real estate investment company incorporated in Philadelphia that has been involved with Universal City Property Management since at least 2012) and FPQ-LA Orlando Hotel Land, LLC (a foreign limited liability corporation based in Deleware).
The only clue to what the land will be used for is found on page 22 of the filing, where it is revealed in exhibit B-1 that the intended use is a 663 room hotel, 481,513 sq ft of commercial/retail, 315 timeshare units, and "theme parks: 1 park."
Could this be the site of Universal Orlando's long-rumored 3rd park? The destination of the S&S Poler Coaster announced at last week's IAAPA convention? A new player in the market? We'll bring you details as soon as they are uncovered.