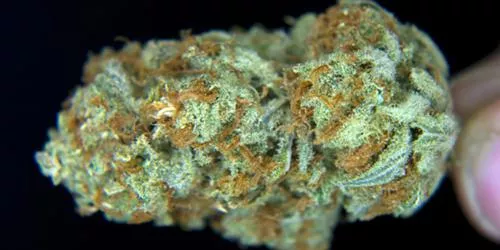 PHOTO VIA HUFFINGTON POST/GETTY IMAGES
PHOTO VIA HUFFINGTON POST/GETTY IMAGES
YOU'VE GOT TO KNOW WHEN TO HOLD 'EM! LEGISLATIVE REPUBLICANS PLAYING DUMB ON THE MEDICAL MARIJUANA SITUATION, ARE THEY STONED?: The same legislative leaders who are now stomping their feet over the amendment's language could have helped craft their own — presumably more restrictive — language when Clemens brought it to the House in 2011-12 or in the Senate in 2013. Instead, they wouldn't even let it out of committee. And that forced people to take it into their own hands. So now legislators have mega-rich attorney John Morgan bankrolling a grass roots effort, and they have polls that tell them Florida voters are likely to exceed the 60 percent threshold for passage. (via Tampa Bay Times)
KNOW WHEN TO FOLD 'EM! MEANWHILE GYMRAT WILL WEATHERFORD IS TAKING A NUANCED APPROACH TO GAMBLING, BECAUSE, WELL, MONEY AND CAMPAIGN COFFERS. CONSERVATIVES LOVE THE CRAPS!: Weatherford said it's part of the "holistic look at gaming" the Legislature is undertaking that includes a swath of issues from casino-style resorts to blackjack at South Florida tracks to getting rid of greyhound racing. "I have become over the years very concerned with the drip, drip, drip expansion of gaming that's taken place in the state of Florida. I am certainly warming up to the idea of having a constitutional amendment that would require all future expansion to go before the voters. I'm very, very intrigued by that concept," Weatherford, R-Wesley Chapel, told The News Service of Florida on Monday. (via Tampa Tribune)
KNOW WHEN TO WALK AWAY, KNOW WHEN TO GROW A BEARD LIKE KENNY ROGERS
[youtube Jj4nJ1YEAp4]
RUNAWAY TRAIN. SO, 82 MPH IS THE NEW 30 MPH? THIS IS PROBABLY TOO DEPRESSING TO MAKE LIGHT OF, BUT "ZONING OUT" WON'T GET YOU VERY FAR IN THE TRANSPORTATION INDUSTRY: According to authorities who spoke with the New York Post, Rockefeller told investigators he had "zoned out" and was snapped into awareness by a loud whistle, which served as a warning that the train was going too fast. Rockefeller applied the brakes just five seconds before the derailment, according to the train's data recording device. DNA Info has a similar report, but their sources claim Rockefeller "virtually admitted" to falling asleep as the train travelled through a straightaway, zoned at 70 mph, not far from the curve in the Bronx. Rockefeller initially said the train's brakes were dysfunctional, but that now appears to be untrue. "We are not aware of any problems or anomalies with the brakes," National Transportation Safetey Board member Earl Weener said, according to the New York Times. Sen. Chuck Schumer added: "The train did make nine stops before coming to this curve. So clearly the brakes were working a short time before." (via Gawker)
OK, JUST ONE VIDEO. YOU KNOW YOU WERE THINKING IT:
[youtube NRtvqT_wMeY]
DON'T GET SICK! HERE'S HOPING THAT ALL THE RECENT REVELATIONS ABOUT RIDICULOUS HEALTHCARE COSTS – BROUGHT ON, NO DOUBT, BY THE FOCUS ON HEALTH REFORM – WILL MAKE THIS NONSENSE STOP. STITCHES, INDEED: Then the bills arrived. Ms. Singh's three stitches cost $2,229.11. Orla's forehead was sealed with a dab of skin glue for $1,696. "When I first saw the charge, I said, 'What could possibly have cost that much?' " recalled Ms. Singh. "They billed for everything, every pill." In a medical system notorious for opaque finances and inflated bills, nothing is more convoluted than hospital pricing, economists say. Hospital charges represent about a third of the $2.7 trillion annual United States health care bill, the biggest single segment, according to government statistics, and are the largest driver of medical inflation, a new study in The Journal of the American Medical Association found. (via New York Times) 
AAAAAANDD, FUCK THIS GUY: Last week, Walker's campaign sent an email encouraging supporters not to buy gifts for their children and to use that money instead to support his reelection effort. "Instead of electronics or toys that will undoubtedly be outdated, broken, or lost by the next Holiday Season, help give your children the gift of a Wisconsin that we can all be proud of," the email read. (via Think Progress)
REPTILES, EVERYWHERE!
[youtube mtPPHbWDtZ8]