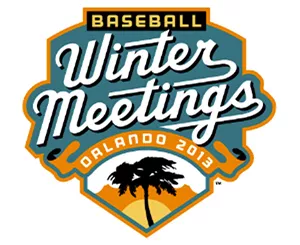 Major League Baseball
doesn't often come to
Orlando
outside of Spring training, when the
Atlanta Braves
take over
Disney's Wide World of Sports Resort
. But in one of the busiest, craziest offseasons in recent memory, the annual
Winter Meetings
are set to begin today in
Orlando
. They run through Thursday, the 12th.
While much of the rest of the country is blanketed with snow or dealing with heavy rains, all 30 MLB teams will be here at the Swan Resort in Disney World to hash out a plan of attack for the coming season.
Though most of the big name free agents, like Robinson Cano, Brian McCann and Jacoby Ellsbury are all off of the market, there are still a few marquee guys left, like Shin-soo Choo, Nelson Cruz and Omar Infante who will generate plenty of buzz as the days progress.
But the bigger buzz could end up being a potential trade: after signing Robinson Cano to a big 10 year, $240m deal, the Seattle Mariners are looking to bolster their pitching rotation. The Tampa Bay Ray's perennial Cy Young Award candidate David Price is tacitly on the trading block and could bring back a big return for the Rays; perhaps as big as Taijuan Walker, the very highly rated right handed starter at the top of Seattle's prospect pool.
It will be a busy few days on the hot stove.
In addition, the Veterans Committee's 2014 Hall of Fame inductees are being announced this morning. Ex-managers Joe Torre, Tony La Russa and Bobby Cox will join the Hall of Fame, while (not surprisingly) former Yankees owner George Steinbrenner and union chief Marvin Miller miss out again.
MLB Network will have wall-to-wall coverage if you want to follow it minute by minute.
http://www.youtube.com/watch?v=XJtDt10fRqw