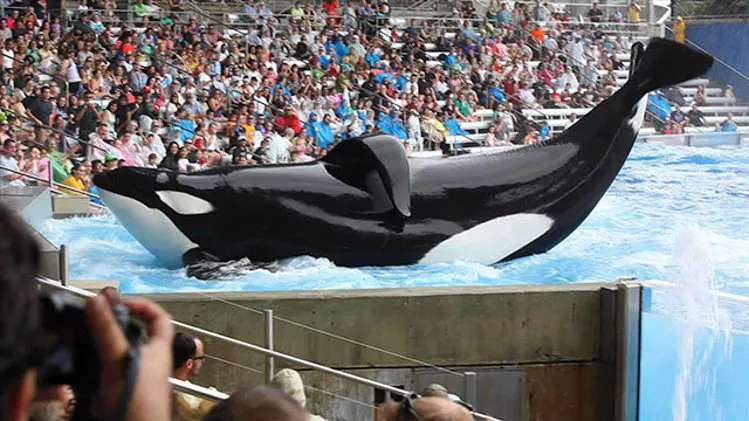 If you missed Blackfish in theaters and on CNN earlier this year, now is the chance to catch up on the highly emotional, controversial documentary about Tilikum the orca, SeaWorld Orlando's star attraction and sperm bank.
Magnolia Pictures added the film to Netflix yesterday, so you can stream the film from the comfort of your own couch. Warning that the couch will be the only thing comfortable about the experience though. The video and stories shared by former trainers, activists and orca poachers are disturbing and in some cases kind of graphic.
The backlash against SeaWorld because of the film continues, as Trisha Yearwood joins Willie Nelson, Cheap Trick, Heart and Barnaked Ladies as the latest act to cancel a concert at the Orlando seapark.
The film is also available for rent at quite a few VOD outlets.