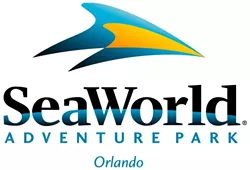 It's been almost a year since the feature documentary Blackfish premiered at the Sundance Film Festival, and months since it started showing to the general public in theaters and broadcast spots on CNN.
Until now, aside from the clandestine "Dear Film Critic" letter SeaWorld sent out before the film opened, they haven't said peep about the accusations that the film makes. Until today.
Friday morning, a full page ad appeared in newspapers across the country -- including the NY Times, Orlando Sentinel, Wall St. Journal and USA Today -- addressing some of the points brought up in the documentary, while never actually naming the film itself.  (See below for a photo of the ad.)
The most important issue, especially for SeaWorld, is the quality of life that orcas have in captivity. Their physical and emotion health is a serious question, with their emotional health thought to be a prime reason for the amount of "incidences" that occur with orcas and their trainers. The list of incidences Erin posted earlier in the year is long and depressing to read, and while the ads claim that they "invest millions of dollars in the care of [their] killer whales", it doesn't mean that all of that care takes. Even tanks as large as the ones in SeaWorld are no substitute for the open ocean and a whales' own pod, and orcas are not an inclusive species. A pod is more than family, and there is certainly no substitute for that.
You can stream Blackfish on Netflix for the activist side, and seaworldcares.com for the rebuttal.
(Click image to see it at full resolution.)