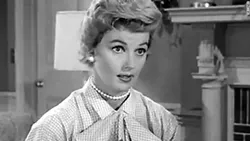 "Who you callin' an Aunt Tom?"
"Who you callin' an Aunt Tom?"
Happy New Year! You've probably been so busy nursing your hangover and setting unattainable goals that you haven't been able to keep up with current events. So let me boil it down for you: While you were sleeping off the Pabst and dreaming of joining Planet Fitness, Canada was declaring war on marriage.
And I'm not talking about teh gays again, either. It seems customers have become perturbed over an AirCanada policy that came to light over the holidays which prohibits a husband from transferring a travel voucher to his wife if she doesn't happen to share his surname. In other words, if Paulina Gretzky ever marries Robin Thicke, she had better become Paulina Thicke pronto, or her bethonged ass is going to be stuck at YYZ until the cows come home.
One affected passenger noted on Twitter that this policy would allow her husband to transfer a voucher to a neighbor who shared his surname, but not to her. And the husband, author Chris Turner, tweeted that "those of us who are not married to June Cleaver find this deeply insulting."
This is obviously an emotionally charged issue, and everybody is going to respond to it on its own level. For my own part, let me just add this to the discourse:
Hey, Geddy Lee: You watch what you say about June Cleaver!
"So whose name we flyin' under, eh?"
"So whose name we flyin' under, eh?"
This whole use of "June Cleaver" as a synonym for the pre-emancipated female really sticks in my craw. It sticks in my craw because it's the complete opposite of reality. Watch Leave It to Beaver again, and you'll realize that Mom Cleaver was as close to a feminist icon as TV of the '50s got. She may never have burned her bra, but she was universally recognized as the smartest and wisest member of her household – the one to go to when events needed to be put back on a sane and productive track. And let's stop with the jokes about good old overdressed June doing the vacuuming in her pearls: As my own wife points out, she was dressed that way because she never knew when she was going to be called away to another engagement, familial or otherwise. Those pearls were a symbol of involvement, not captivity. (Plus, if you've seen Airplane, you know that Barbara Billingsley is absolutely the person you want on your side when it comes to plane travel.)
Why do we so misremember June Cleaver? Part of the answer is absence. Leave It to Beaver went largely unseen in America for decades, which means that people like me grew up hearing about it without actually being able to see it for ourselves. And what we heard was mostly the stereotype that its entire cast of characters were touchstones of Cold War suburban zombiedom. When TBS finally started rerunning the program in the early 1980s, I was struck by how progressive it actually was: The mother is always two steps ahead of the father, and the kids are usually two steps ahead of the adults. In that sense, the series was a harbinger of the social upheaval that was to come in the next decade. There isn't a member of the Chicago Eight who could top Wally's assessment of a juvenile center as "a place where the grown-ups get all the kids together so they can keep an eye on 'em."
But even if Leave it to Beaver had been a staple on TV from the minute it debuted, we might still unfairly dismiss it as a hopelessly outmoded relic. Our youth-obsessed culture thrives on the idea that nobody knew anything before right now, because furthering that delusion is the best way to pander to the smug self-absorption of the most coveted customer demographic. So we convince ourselves that every black comic before Katt Williams was a shuffling house Negro; men like Dick Gregory have ceased to exist. We kid ourselves that every woman in media before Madonna was a powerless tool of the patriarchy; so long, Gertrude Berg. And in general, we agree to agree that popular culture only became smart and self-aware right around the time the current staff of Entertainment Weekly was old enough to reach the remote. (Christ, don't try to tell me that the first season of The Flintstones was any less subversive for its day than the first few years of The Simpsons were for its.)
So yeah, I guess what we've learned here is that 2014 is going to see me continuing to fight all the important fights. But trust me, it isn't that I miss the troubling implications of an airline treating a woman as her husband's property when it comes to nomenclature. It's that I think we can stand up for real people in a situation like that without trashing our shared cultural history to do it. In other words, rail against sexist corporate policies when it's necessary, and with my blessing. But keep your hands off my Beaver.
---
Days without a response from the publication that plagiarized from me and won't come clean: 199.
Follow me on Twitter: @Schneider_Stv