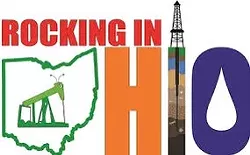 If your online social media circles intersect with the worlds of Disney entertainment, progressive causes, and/or tween pop, you may have seen this petition making the rounds, requesting that Radio Disney sever its partnership with the Ohio Gas and Oil Association in presenting the "Rocking In Ohio" road show.
It seems the youth-oriented music machine most closely associated with a certain theme-park-owning Mouse has been hosting a series "educationment" events where tykes play games inspired by the science behind fossil fuel extraction. The tour is 100% underwritten by the industry-funded Ohio Oil & Gas Energy Education Program,
With fracking frequently in the news, it isn't surprising that Disney's participation in such a pro-drilling program caused such a strong reaction; the petition went up just over a week ago, and has already garnered over 63,424 signatures. Then again, this isn't the first time Disney has gotten in bed with a controversial carbon cartel.
We reached out to Radio Disney's press relations department for an official reaction, and will let you know as soon as they get back to us.
Here's a video from one of the events, courtesy of the Huffington Post:
[youtube kOpO310MxqU]
UPDATE!
This response just in from a Radio Disney spokesperson:
"The sole intent of the collaboration between Radio Disney and the nonprofit Rocking in Ohio educational initiative was to foster kids' interest in science and technology.  Having been inadvertently drawn into a debate that has no connection with this goal, Radio Disney has decided to withdraw from the few remaining installments of the program. "
Looks like the petition has had its desired effect...