Here's the stuff that'll get you through your Friday afternoon slump:
1. It's Winter Olympics time! Exciting, right? Well, it seems that $51 billion can't keep Sochi problem-free.  @SochiProblems rounds up all the issues from unfinished accommodations for the athletes to the "disposal" of stray dogs.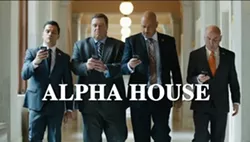 2. I have a pretty big crush on Amazon Prime. Their pilot season plays a big part of that. Basically, Amazon produces 10 pilots and lets Prime users vote on which ones get made into series. Last year, this effort gave us Alpha House, which was one of the best new series of the year, in my opinion.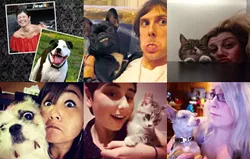 3. Today is the very last day to vote in our pet/owner lookalike contest. There are some super-spectacular entries. Take a moment to look at them all and vote for your favorite.
4. How do pacific salmon navigate? Fucking magic. If you want to get technical, it's a magnetic map that they're born with, but magnets are magic, right?
5. Today is the 50th anniversary of the Beatles' first show in the U.S., on the Ed Sullivan Show. In honor of it, Douglas Development, the owner of the Washington D.C. arena where the concert took place (formerly the Washington Coliseum, now known as the Uline Arena), and the DC Preservation League are reenacting the concert, with headliner Beatlemania Now.