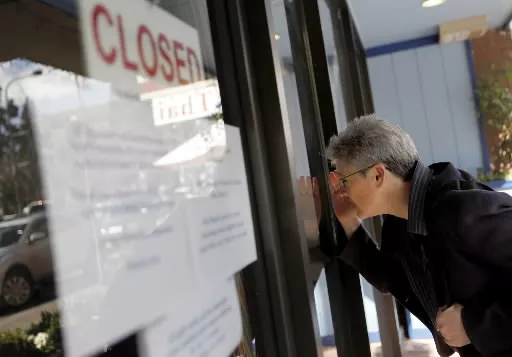 It's always sad to see a local independently-owned restaurant close. Within the past week, three local restaurants has succumbed to this depressing fate. Try not to cry too hard, though. We're sure something new and (hopefully!) delicious will sprout up in their place.
Opening in August of 2012, Peruvian restaurant, Lima 41 had mixed reviews online, with high marks for the wait staff and low marks for the pricing. Last week, the restaurant, located on Curry Ford Road, shuttered for good. Hopefully someone can step in and fill the hole left by Lima 41 in the local Peruvian restaurant scene.
Looks like Curry Ford Road is not the place to open a restaurant. Regional Grille & Bayou called it quits last week, too. This should come to no surprise to anyone who has driven past it in the last few months, as their "desperation specials" have ranged from $6 breakfasts on the weekends to "Buy one, get one free" lunches during the week. The almost-always-empty parking lot should have been a good indicator, as well.
Also recently closed is SoNapa Grille in Maitland. Open since late 2011, the restaurant that started as a wine club among friends, grew into a full service restaurant in the former Steak & Ale location. Free drink coupons weren't enough to keep this location alive, sadly.
Poorly reviewed, Dante Culpepper owned, Culpepper's has also closed. The reviews on Yelp! are pretty brutal, so this one seemed inevitable. 
There is a lesson to be learned from these restaurant closings, though. If there is a place you love, like, really love ... visit it as often as you can. Take your friends and, if you can't drag them out there with you, tell them about it. Help keep the local restauranteurs alive!