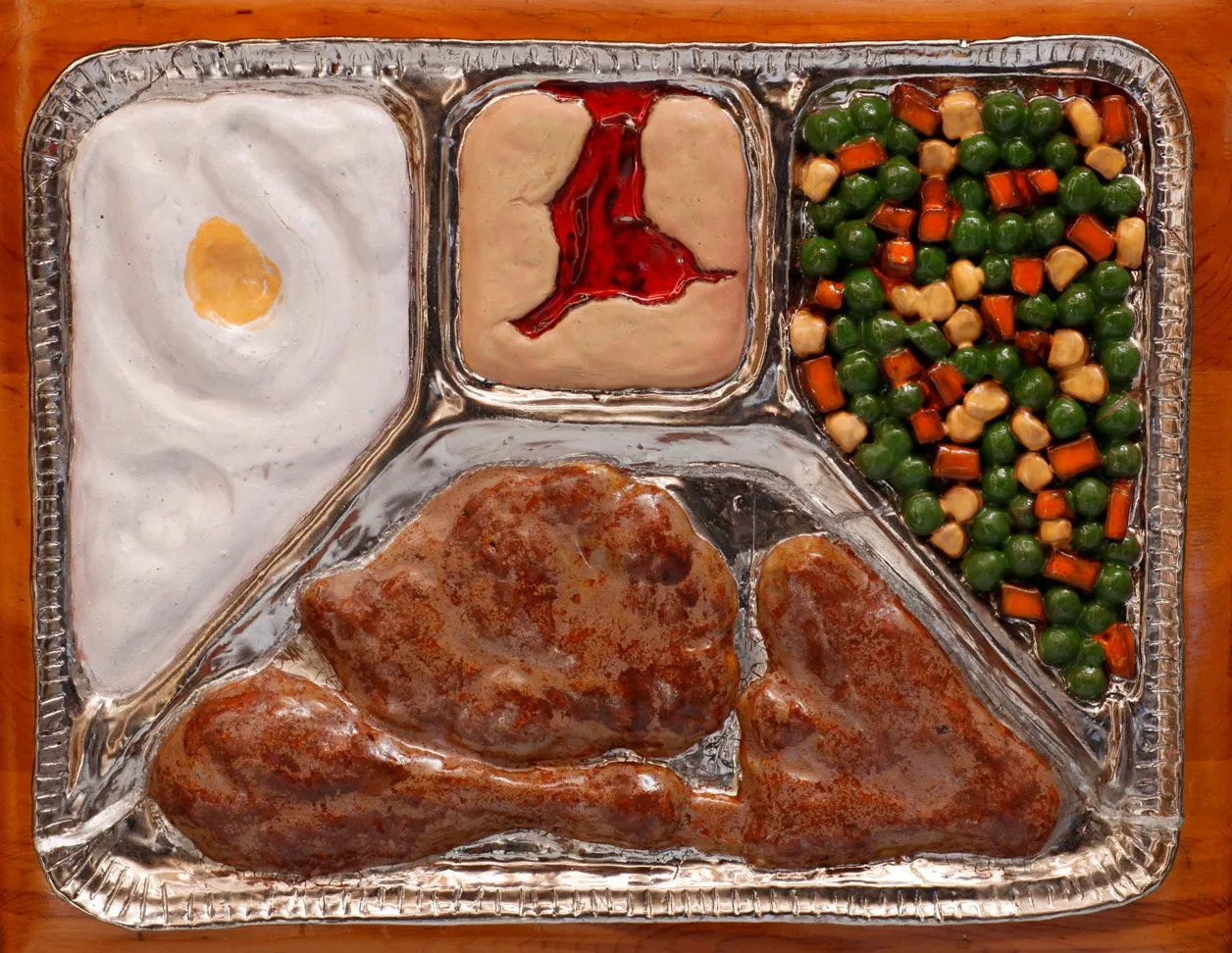 I may be dating myself a bit here, but I remember the days when it was a treat to sit in front of the television and peel back the foil on a TV dinner. It was torture to wait the 20 minutes until the meal was completely cooked The mashed potatoes were half-frozen and half-molten. The pudding/brownie was burnt on the edges and icy in the middle. And the main course in the big section of the foil tray was almost unimportant, as it was almost always some gray-ish lump of lukewarm meat product.
The most exciting part of the TV dinner was not the food at all, though. It was the fact that we got to get away from the awkward conversation of the dinner table, pull out the TV trays and eat dinner while watching television. If you, like me, are looking for some ways to relive the childhood wonder of foil trays and eating in front of the television, here you go:
via
At Retro Planet, you can buy ceramic versions of foil TV dinner trays. Even if you don't want to use these for recreating your favorite Swanson meal, they're perfect to for when you make food for that one friend who doesn't like their food touching. At all. Ever.
via
If you're looking to learn a bit of history about frozen food as a whole, and not just tv dinners, Birdseye: The Adventures of a Curious Man by Mark Kurlansky is a fascinating read. It covers the life of Clarence Birdseye, who discovered a method of freezing that, once thawed, still maintained the integrity of the food.
via
Since the time of Clarence Birdseye, Swanson and Hungry Man, there have been leaps and bounds of advancements in the fanciness and deliciousness of frozen food. Here are some of the better options, if you want, in the tradition of TV Dinners, to make a lazy microwavable night of it: