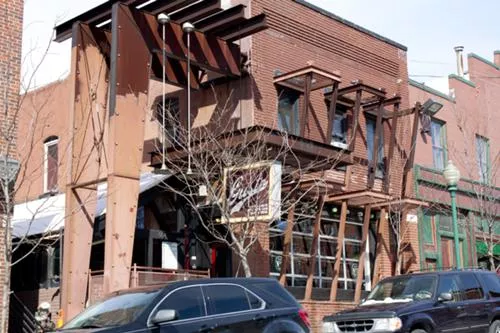 Photo via The Pitch
The Pitch, an alternative newsweekly in Kansas City, reported this week about a nightclub scandal in which the business manager of a local club allegedly gave up on the the bar, took thousands out of its accounts and ran off to Florida to open a new club.
The Pitch's story says that a lawsuit filed by two owners of Gusto Lounge in Kansas City, Miss., Don and David Saxton, claim that a man named Philipp Vitti was running the operations at Gusto for them. A few months into the job, the bar allegedly fell behind on its bills. The suit, according to the story, alleges that Vitti teamed up with former Kansas City Chiefs player Bobby Sippio to open a nightclub, Liquid, in Orlando. Sippio was signed to play for the Orlando Predators in 2010; in 2012, Sippio was arrested for attempted murder in Osceola County.
Photo of Bobby Sippio via Yahoo Sports
We called the number listed on Liquid's Facebook page to try to find Vitti, but the person who answered the phone said no one by that name was at that number. We also called the number on the club's website, but there was no answer. We are waiting on an email sent to the club requesting comment, too. According to The Pitch, the lawsuit has yet to be served to Vitti because nobody has been able to find him. If he reads the Weekly, will this be the first he's even heard of it? If you're out there reading, Philipp, we'd love to know what you think about the story. And we're totally
We did find this pending breach-of-contract case filed by a Phillip Vitti in 2012 against Sippio, Liquid Entertainment and a handful of other defendants. There's also this case brought in February 2014 by by 17 West Pine St. LLC suing Liquid Entertainment for breach of contract.