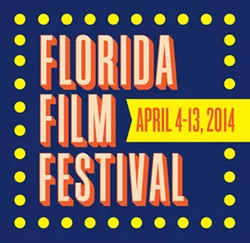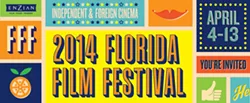 Michael Winterbottom's The Trip to Italy -- the sequel to The Trip, starring Steve Coogan and Rob Brydon -- will open the 2014 Florida Film Festival, it was announced yesterday evening by Enzian Theater, which hosts the festival.
The English comedy spearheads a slate of more than 170 feature length and short films from 26 countries over the 11-day run of the festival. Many will be Florida or East Coast premieres, while the festival will also run classic films, like The Big Lebowski and the James Bond film Goldfinger.
The highlights of the festival are mostly in the Spotlight section. Here are some of the films that caught my eye:
THE DOUBLE (UK, 2013, 93 MIN, DIRECTED BY RICHARD AYOADE) -- FT. my mancrush RON PERLMAN

BEFORE I DISAPPEAR (USA, 2014, 95 MIN, DIRECTED BY SHAWN CHRISTENSEN, EAST COAST PREMIERE)

DOM HEMINGWAY (UK, 2013, 93 MIN, DIRECTED BY RICHARD SHEPARD, RATED R)

JOE (USA, 2013, 117 MIN, DIRECTED BY DAVID GORDON GREEN) -- DGG goes back to drama... with Nic Cage?

GABRIELLE (CANADA, 2013, 104 MIN, DIRECTED BY LOUISE ARCHAMBAULT)

WORDS AND PICTURES (USA, 2013, 111 MIN, DIRECTED BY FRED SCHEPISI, RATED PG-13) -- by the man who gave us Mr. Baseball

A Night at the Jai Alai (USA, 2013, 9 MIN, DIRECTED BY DREW BLATMAN, WORLD PREMIERE) -- We talked about this film in our cover story on the Orlando Jai Alai

Meet My Rapist (USA, 2013, 7 MIN 25 SEC, DIRECTED BY JESSIE KAHNWEILER, EAST COAST PREMIERE) -- which caused quite a stir when released on the internet a few months ago (it's since been set to private)

ILO ILO (SINGAPORE, 2013, 99 MIN, DIRECTED BY ANTHONY CHEN)

ERNEST & CELESTINE (FRANCE/LUXEMBOURG/BELGIUM, 2013, 80 MIN, DIRECTED BY STÉPHANE AUBIER, VINCENT PATAR, AND BENJAMIN RENNER) -- nominated for a Best Animated Feature Oscar

DEEP CITY (USA, 2013, 55 MIN, DIRECTED BY MARLON JOHNSON, DENNIS SCHOLL, AND CHAD TINGLE) -- a doc about the Miami record label
The festival will also host a handful of parties and forums:
Bleary-Eyed and Bushy-Tailed: 1500+ Films in 100+ Days Ever wonder what it takes to program a 10-day festival with more than 170 films in the lineup? Starting in September, a handful of brave souls begin the process of finding the proverbial "needle in a haystack" or cinematic gems to present to our beloved audience every spring. These dedicated film fanatics volunteer an extraordinary amount of their personal time over a four-month period. Through lots of dinners, not nearly enough sleep, and many arguments, the Florida Film Festival selection committees somehow reach a final consensus on each year's program. For the first time, come meet a few of the programmers and hear them discuss those titles they've been willing to "fall on their sword" for. Moderated by FFF Programming Coordinator Clementine Leger with a whip and a lion-tamer's chair.

Perseverance: Women in the Industry Despite a couple of producer or co-producer credits on films like The Hunger Games: Catching Fire, American Hustle, and Her; and Frozen being co-directed by Jennifer Lee, 2013 marked a dismal year for women in behind-the-scenes jobs on the top 250 grossing movies. A recent survey found that women comprised only 16% of the directors, writers, producers, editors, and cinematographers—that's actually lower than it was in 1998. And only 6% of the top films last year were directed by women, down from 9%. It's considerably better in the indie film world, but breaking into the biz is tough for anyone. What are the unique challenges facing women today as they try to crack the "Celluloid Ceiling?" A stellar panel of female visionaries will share their personal experiences and what it means to be a successful woman working in movies today. Panelists include Meira Blaustein, filmmaker/Executive Director of the Woodstock Film Festival; Kim Kalyka, Director of Exhibitor Relations at IFC Films; Debra McClutchy, VP of Home Entertainment Production & Creative at Oscilloscope Pictures; and producer Andrea Roa (Drinking Buddies), a 2014 Independent Spirit "Producer of the Year" award nominee. Anne Russell, Program Director of Film at Full Sail University, will moderate.

Pushing the "Curfew": A Case Study from Short to Feature In 2012 the Florida Film Festival presented a short film called "Curfew" (which will be screened again at the start of this forum) by director/writer/actor/musician Shawn Christensen. In this dark comedy with a tender heart, a suicidal druggie gets a phone call from his estranged sister, who desperately needs him to look after his nine-year-old niece for a few hours. A huge hit at the Festival, months later it would go on to win an Academy Award® for Best Live Action Short. Now the multi-talented filmmaker has expanded the film into a terrific debut feature co-starring Emmy Rossum and Ron Perlman, Before I Disappear, screening as a Spotlight Film in this year's Festival. Shawn and co-producer Damon Russell will talk about their Oscar®-winning journey from short to feature and take questions from the audience. Moderated by Dave Franko, VP of Academic Affairs at Full Sail University.

Filmmaker Forum The Florida Film Festival hosts some of the most talented new independent filmmakers every year and always sets aside one day just to pick their brains. This lively and dynamic exchange of ideas and know-how inevitably defines a high point in the festival—peppered with tales of triumph, challenge, and creative methods. Don't miss this once-in-a-lifetime airing of artistic laundry by the filmmakers who get the job done. FFF selections committee member and Rollins College Professor Denise Cummings, Chair of the Department of Critical Media and Cultural Studies, will moderate.
You can find the whole lineup and get ticket information at FloridaFilmFestival.com