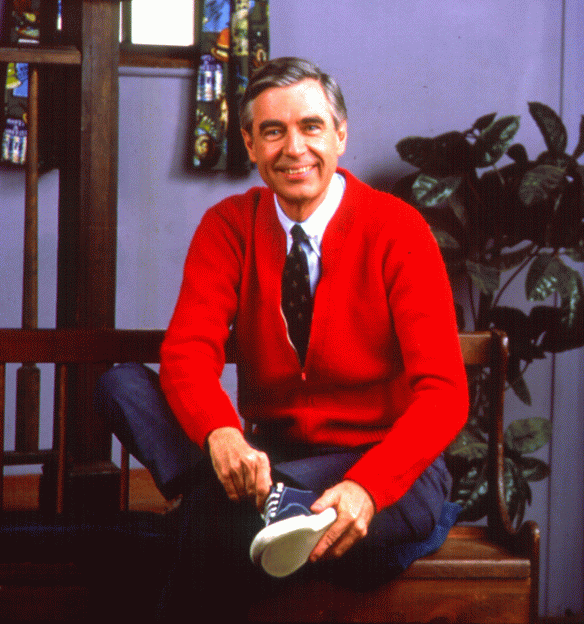 If Mr. Rogers were still alive, today, March 20,  he would have turned 86 years old. In celebration of his birthday, Rollins College is holding a sweater drive. An alumni of Rollins College, Fred Rogers is most well-known for his PBS show Mr. Rogers' Neighborhood, where, at the beginning of each episode, he would hang up his coat and replace it with a cardigan. Fun fact: Mr. Rogers' mother knitted every single sweater he wore on the show. Now, Rollins isn't looking for donations of sweaters that are quite so near and dear to your heart as ones knitted with your mom's own two hands, but they are accepting donations of both child- and adult-sized sweaters through the end of March 20, 2014. Rollins plans to donate the sweaters to Early Learning Coalition of Orange County and the Coalition for the Homeless.
For some warm fuzzies, here's an episode of Mr. Rogers' Neighborhood, featuring Wynton Marsalis ... and cassette tapes:
Here are the locations where you can drop off your gently loved sweaters:
Rollins College: The Campus Center and Bookstore

Winter Park Library, 460 E. New England Ave., Winter Park, Fla.
If you're curious about other famous folks that spent time in Orlando, check out our gallery of 39 celebs who have called Orlando home.