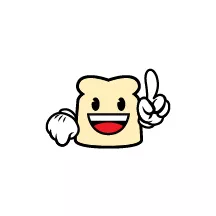 And God created grilled cheese, and it was NUMBER ONE!!!
Sixteen sandwiches enter.
Only one
will emerge victorious.
Local T-shirt designer and sandwich obsessive "Biggie" (the creative mind behind Deli Fresh Threads) has created a sandwich bracket that faces off all your favorite sandwiches, a tasty mirror to the current NCAA March Madness. I dunno, sports are sportsy and all, but I just think sandwiches are way more important in this life. Plus when I hear "Madness," I always think of this, not college basketball. #foodwriterbias #90sbias
So what will it be, Orlando? Which way will you go in the tough decision between club sandwich and muffuleta? The frankly obvious setup of BBQ sandwich versus Spam sandwich? (Yer goin' DOWN, Spam, unless an influx of Filipino and Hawaiian readers gets wind of this contest.) The absolutely cruel choice between French dip sandwich and ice cream sandwich?? (How could you, Biggie?)
Anyway, vote now (first round ends March 23) and keep an eye out for subsequent sandwich bracket rounds. And remember, gambling is illegal. (GO GRILLED CHEESE!!!!!)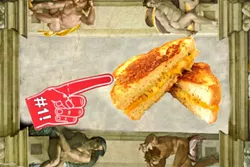 And God created grilled cheese, and it was NUMBER ONE!!!