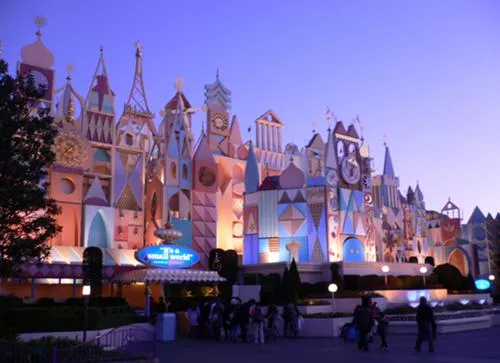 Please accept my apology in advance, but you're about to get an earworm of epic proportions. Disney's iconic attraction It's a Small World turns 50 today. To celebrate, they created a new website encouraging people from all over the world to record themselves singing the hard-to-get-out-of-your-head song.  For each sing-along video submitted, Disney will donate $1 to UNICEF.  If you need some inspiration before recording your own, Disney put up a selection of celebrity renditions of the song, including Isabella Rossellini and the casts of both The View and The Chew.
Not all of us are comfortable singing at a karaoke bar, much less on video for everyone in the world to see, so Disney gave us another option. You can build a doll in the image of the It's a Small World dolls and Disney'll donate a buck to UNICEF for that, too.
You can really see what the site is looking to accomplish by watching the world chorus video:
On Thursday, April 10, It's a Small World's 50th anniversary celebration goes live in front of Cinderella's Castle, with a sing-along of the song lead by an international cast, representing each of the 11 countries in Epcot.